Best Watches Under £500
Hello! Today is the big day, we're taking a look at the Ultimate Top 100 Watches Under £500, Most Popular Best Selling Watches For Men. This really is a stunning selection of watches, it took me a couple of days in total to put all these together so I do hope you enjoy the list.
There are so many different styles and brands being shown off in the top 100 watches under £500 post. You'll spot lots of popular brands like Citizen, Bulova, Tissot, Timex, Armani and Hugo Boss with tons of other brands thrown in as well. Basically, if you're looking to buy a watch under the £500 mark, I've got you sorted here.
As much as it took me a few days to put this together I did have a fun time looking at all the watches. Now normally I select a favourite but there truly are far too many for me to pick a favourite from. By all means, if you have a favourite do let me know in the comments below.
As normal with each watch I've included a snippet of a review from an actual buyer to give you an idea of what real people thought of their watch, hopefully, you find this feature helpful.
Many of these watches are from brands featured in our top 10 best watch brands for men and 10 most affordable Swiss watch brands.
If you're after something a bit more luxurious and have a slightly larger budget why not check out our best automatic watches under £1000.
Anyway, I'll let you get to it, you've got 100 watches to take a peek at. Enjoy!
To view an up to date price for any of the watches just click through on their top link for full specifications and details.
Updated 8th February 2017
100 Best Watches Under 500
1. Citizen Watch Navihawk AT Men's Eco Drive Watch with Black Dial Analogue – Digital Display and Silver Stainless Steel Bracelet JY8030-83E
'Awesome timepiece. Looks far better on wrist. Pictures don't do it justice. This is 3rd eco drive I have and by far the best. Not too heavy but not too light.'
2. Citizen Men's Eco-Drive Chronograph Watch with a Black Dial and a Stainless Steel Bracelet AT4008-51E
'Saw this watch advertised on TV and it caught my eye straight away. I looked at it on Amazon and um'd and ah'd about buying it as it was quite expensive but decided to buy it. I'm glad that I did as when it arrived it was superb. Looks and feels great. I now wear it every time I go out. It is the most I have paid for a watch but if I look after it I shouldn't need to buy another one. No hesitation in giving it 5 stars.'
3. 96B175 Gents Bulova Precisionist Chronograph Watch
'I bought one of these a month ago and got rid of my Oris TT1 and I have to say the workmanship and detail is excellent. The box it comes in is pretty uninspiring until you open the box and see where all the money went. A guaranteed future classic, can't see them staying at this price for long.I had an Omega Seamaster prior to the TT and this is better than that and the Oris in my opinion.' one of the best mens watches available.
4. Mondaine Stop 2 Go Men's Quartz Watch with White Dial Analogue Display and Black Leather Strap A5123035816SBB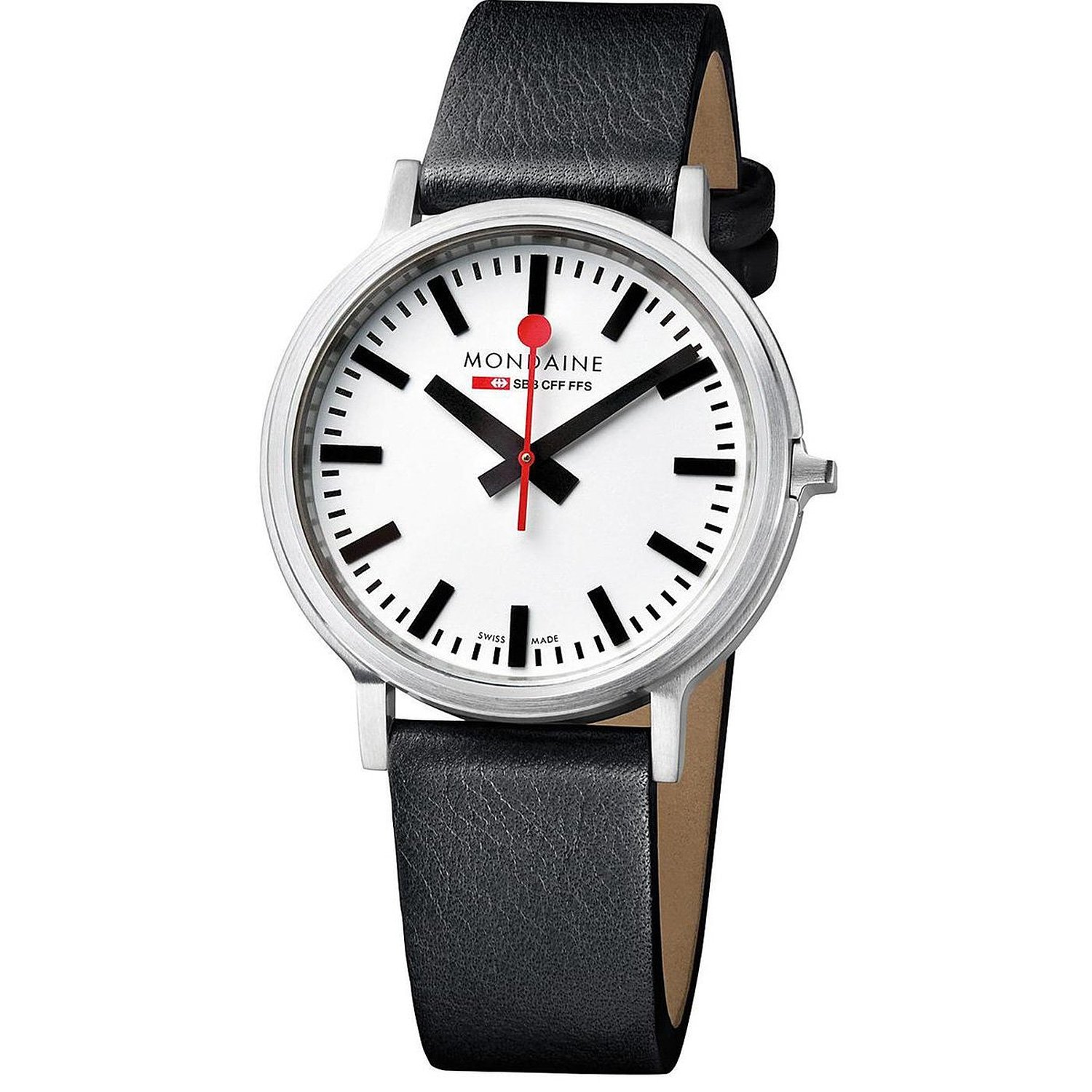 'I've had this watch for a few weeks now and still get a kick from watching the stop2go action. The design and build quality is excellent. The leather strap has already started to split though but is where the wear will show.
It may be a bit expensive for a Quartz but I think it's undoubtedly cool.'
5. Maurice Lacroix LC1148-SS001-130 Mens Les Classiques Phases de Lune Watch
'Beautiful watch, keeps excellent time.
Competitively priced
Delivered Promptly
Excellent service
Fantastic buy'
6. Festina Limited Edition Chrono Bike 2015 Men's Quartz Watch with Brown Dial Chronograph Display and Brown Stainless Steel Plated Bracelet F16883/1
'Have just received this watch this morning. It's wonderful, the pictures don't do it justice. This is my fourth Festina watch I have purchased from Amazon. The quality and finish of the Festina products are second to none. For the price a bargain. It also comes in a superb presentation box. If you are deciding on this watch just buy it, you will not be disappointed.'
'I purchased this for my husband to be as a wedding day gift – he absolutely loved it. It is true quality'
8. Citizen Men's JY0040-59L Eco-Drive Blue Angels Skyhawk A-T Watch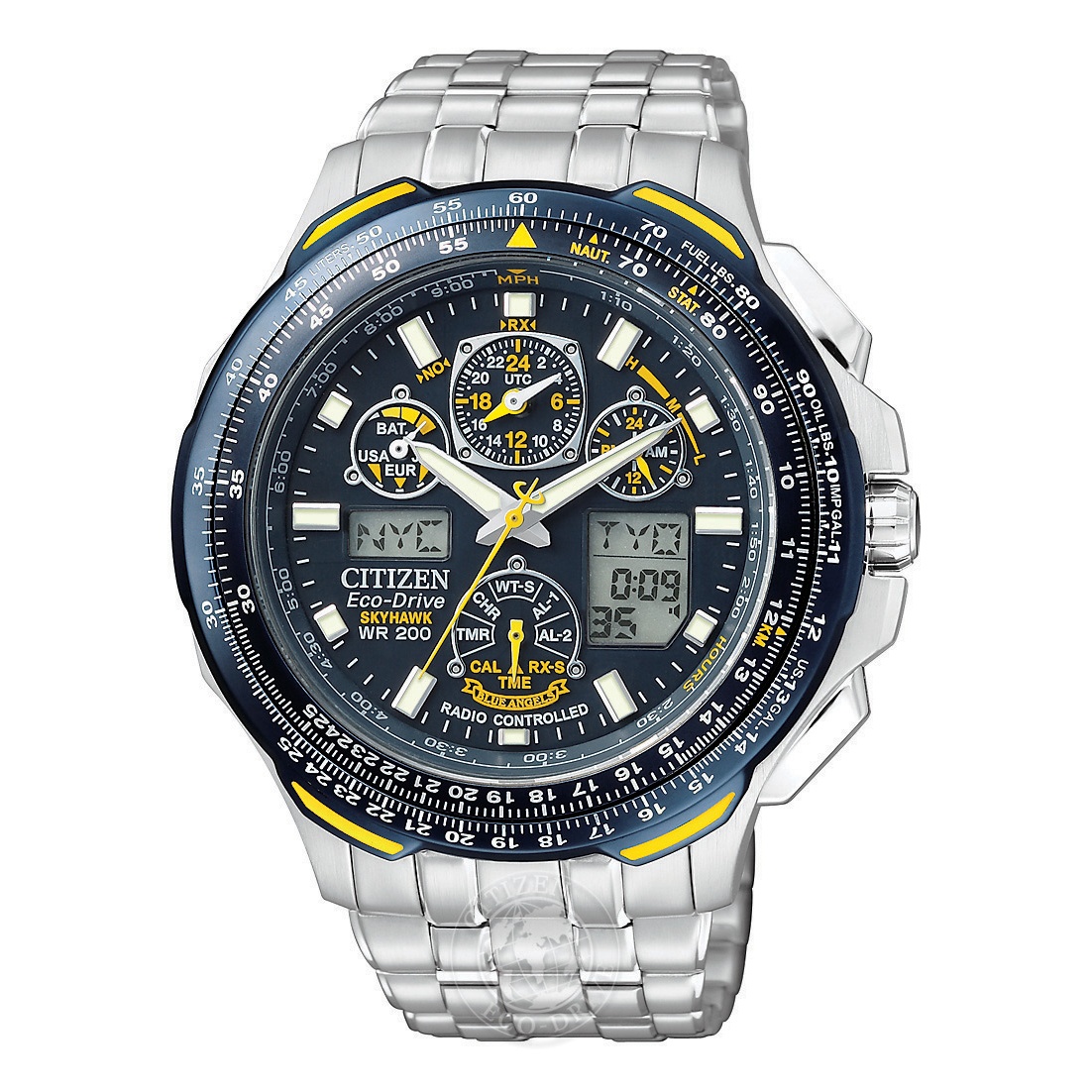 'Really pleased with quality men's watch, such a joy to wear and the looks of admiration from everyone that spots it, so glad I bought it.'
9. Citizen Watch World Time A.T Men's Quartz Watch with Grey Dial Analogue Display and Multicolour Stainless Steel Plated Bracelet AT9016-56H
'Another quality watch from citizen, easy to set up.'
10. Roamer Superior Men's Quartz Watch with Silver Dial Chronograph Display and Black Leather Strap 508837 41 15 05
'This is my third Roamer watch I am very happy with my purchase, i always tend to go for chronograph watches as they have more detail, and more catching to the eye'
11. Davosa Ternos Diver Men's Automatic Watch with Black Dial Analogue Display and Silver Stainless Steel Bracelet 16155550
'The watch is weighty and solidly built from what appear to be high grade materials. The quality of the sapphire glass screen, rotating ceramic bezel and grade of stainless steel used for the case and bracelet are on level with watches costing 4-6 times as much.
The watch face is clean with wonderful attention to detail. The minute and hour markers are perfectly placed and text and logos are utterly crisp and defined. The sapphire glass screen includes a raised date magnifier that works brilliantly and adds additional style to what is already a very good looking watch.
The automatic movement is impressive and keeps time well. Mine has gained an average of 5 seconds per day through of combination of being worn and stored in an automatic watch winder. The sweeping movement of the second hand is very smooth.
The nicely chunky bracelet is length adjustable by the removal of screw pins and via an adjustable clasp. The rear of the watch is engraved with the Davosa logo and model details.'
12. Citizen Watch Nighthawk A.T. Men's Quartz Watch with Grey Dial Analogue Display and Silver Stainless Steel Bracelet AT4110-55E 
'Amazing watch, pressie for the husband who was very pleased. Very well presented, works so well, ticks all the boxes and more! Great purchase, would recommend.'
13.Dreyfuss DGS00093/01 42mm Automatic Gold Plated Stainless Steel Case Brown Calfskin Synthetic Sapphire Men's Watch
'Over the moon with this and delivery was super quick.'
14. Citizen Men's Eco-Drive Skyhawk A-T Watch JY0010-50E
'I have red many reviews about this watch, but still was surprised when it was delivered. It looks simply amazing. It looks great in photos, but believe me, in reality it looks even better. Exclusively masculine, quite big but not heavy. Everything is working just perfectly. I was surprised how useful can be two alarms. The ring can be used like mini wiki. You can do many things with it. Like converting miles to kilometers, calculations of fuel, distance etc. Radio control works perfectly, so I can enjoy perfectly precise time. Definitely recommend.'
15. Luminox Gents Watch Quartz Analogue XL Leather 1925 A.1925
'It's a very fashionable wristwatch. It's brill on casual and formal wear and the best of it is the quality. With sapphire glass face and a sturdy leather strap. More the most is the illumination!
I wore it first time in the cinemas and I could hear people from the back saying it's that too late and the other say I guess we've enjoyed the film that much and a tap in my shoulder saying." By the way you're watch is cool". " we can see the time from top of here"."What is it?" I said thanks. "It's Luminox "military watch".'
16. Jorg Gray Men's Quartz Watch JG6500 Commemorative Edition with Italian Buffalo Grain Leather Strap
'My first review. The watch is a classic, bulky (enough not too much), timeless piece. Take away the leather strap and it a weighty watch. Its careful attention to detail make this a great buy. Great price as well. This has surpassed my expectation. Oh yeah and it tells the time!!!'
17. Bulova Precisionist Men's UHF Watch with Black Dial Analogue Display and Black Rubber Strap 98B172
'Very elegant watch, reasonably heavy. I love it.
It attracts people's attention and looks more expensive than it really is.'
18. Casio Pro Trek Tough Solar PRW-6000Y-1ER Mens Wristwatch Multiband 6 & Solar
'Good bit of kit.'
19. Seiko SSC021P1 Gents Chrono Solar Divers Watch
'Recieved this watch through Amazon in double quick time (even with the Queen's jubilee going on!). Over the years I have had alot of decent watches (Breitling, Tag Heuer, etc). I ordered this because I wanted a day to day watch without the worry of losing a really expensive watch. To say I am pleased with the item is an understatement. The watch is excellent! This is a really nice sports watch, not too big and sits really well on the wrist. The face is really nice and the big hands a bonus!
Never had a Seiko watch before, but I would not hesitate to recommend this to people who are looking for a really good, reasonably priced sports watch.' More of the best dive watches under 500 can be viewed here.
20. Citizen Promaster Altichron Men's Quartz Watch with Black Dial Analogue Display and Black PU Strap BN4020-05E 
'I love this watch.
It keeps great time and the compass is dead-on. To use the Altimeter you have to calibrate it every time you want to use it, like for all Altitude watches. I set it before I have set off and it seems to give me an accurate reading to within a few meters.
The watch is is made from Lightweight titanium its strong and looks awesome, the functions are far more practical than other watches out there.
The glass is made from mineral glass as apposed to sapphire crystal, but personally I prefer mineral glass, its a lot less brittle and its easily smoothed out with a bit of toothpaste, I am far more likely to bash my watch and shatter Sapphire. I havent had any issues with scrapping it!
I figure Im gonna have this watch a long time, I love it.'
21. Tissot Large Dialled Tissot T-Classic with Flyback Perpetual Calendar complication T0636371603700
'Very beautiful watch that is my preferred dresswatch. It has an intriguing perpetual calender that my grandson will have to correct one day in the year 2100:-)It is the first of its kind from Tissot. The watch looks as 100 years old and 1 month old at the same time. The craftsmanshif is absolute perfect, all hands points exactly as they should – it's just a stunning watch.'
22. SEIKO Watch PROSPEX Male 20 ATM – SUN019P1
'This is a very masculine watch, built with quality and focus on aesthetic appeal. It sends out the right message from the wrist, one of strength, accuracy, reliability, and finish. The Seiko brand is known for these qualities and this purposeful timepiece underpins that ethos.
A beautiful, well designed watch, which drips quality of manufacture during every stage of production.
Thanks for the offer to review this product – I currently own 10 timepieces, brought to the market place by Seiko. The mindset of the Japanese can be understood in each model.'
23. Boss Aeroliner Chronograph Mens Watch 1513183
'Fantastic watch. Bought it for my husband. And he loves the watch. Also a very good value for money. Thank you very much. Would recommend to anyone to purchase this watch anytime.'
24. Victorinox Swiss Army Men's Automatic Watch Infantry Mechanical 241586 with Leather Strap
'I spent a lot of time looking for the perfect watch for me and found it in this Victorinox watch. Being an automatic the second hand has a sweep action which is really rather nice.'
25. Tissot Men's Couturier Watch T0356171603100 Leather Chrono
'This watch is wonderful, it has a luxury look can be used in casual or formal occasion, the band color and quality is wonderful too.
Highly recommended.'
26. Ingersoll Unisex Automatic Watch with Beige Dial Analogue Display and Brown Leather Strap IN1810CR
'It's good, over my expectation!
I'll give it to my son for his birthday gift.'
27. Frederique Constant FC-303WN5B6B 40mm Automatic Silver Steel Bracelet & Case Anti-Reflective Sapphire Men's Watch
'Excellent watch, everything one would expect from a high end Swiss manufacturer'
28. Victorinox Swiss Army Classic Men's Watch XL Analogue Automatic Leather 241566 Infantry
'Top rate +++++++++'
29. Jorg Gray Ben Spies Limited Edition Chrono Men's Quartz Watch with Black Dial Chronograph Display and Black Silicone Strap JG6700-11
'Got this watch a month ago. The details and craftsmanship are well done. The packaging was over the top. These guys added a lot of accents such as a break disc inspired casing, inner racing strips in several locations, and nice blue accent colored stopwatch hand.
Time works great, weight is just right. I'm a big guy and no adjustment needed, because it's a rubber clapse strap, you'll have to cut and reattach if it's too small, not hard at all.
Very happy with purchase'
30. TW Steel Grandeur Diver Unisex Quartz Watch with Black Dial Chronograph Display and Black Silicone Strap TW703
'Watch arrived well packaged. Beautiful design and well worth the money.'
31. Hugo Boss Black Heritage Mens Chronograph Watch 1513127
'Excellent purchase, bought for my youngest son. Great service too'
32. Tissot Gents Watch PRS516 T0444302105100
'This is a great watch, the quality is superb and looks and feels a lot more expensive then its retail price.'
33. Invicta Men's Reserve Venom Watch 0359
'Great watch.It's not a timepiece movement wise but it's a well made,nicely finished and looks expensive. It's big, but not that big. I was expecting a huge huge watch but the design makes it look smaller diameter wise. The thing that makes it look big is actually is thickness. Also, don't worry about the weight, it sits comfortable on the wrist and you almost don't feel you have one pound attached.
I highly recommend it to lovers of big watches.'
34. Emporio Armani AR1400 Gents Black Ceramic Round Black Dial Chronograph Watch
'A lovely classic watch with a modern twist.Timeless! Wouldn't expect anything less from Emporio Armani. Great price too.Suits larger wrists as the face size is quite big.Would recommend this to all fans of Emporio Armani.'
35. Swiss Army 241429 43mm Black Steel Bracelet & Case Anti-Reflective Sapphire Men's Watch
'Beautiful! This is one awesome timepiece! The gunmetal finish is unlike anything I've seen, and looks great worn formally or casually. It has significant weight and you'll know you're wearing it. Smooth and clean bezel uni-rotation. The date window has it's own internal magnification, which I think is a unique feature. Great lume on the dial and bezel too! This is one of my favorites in my large collection.'
36.  Hugo Boss 1512960 44mm Stainless Steel Case Multicolor Two Tone Stainless Steel Mineral Men's Watch
'Lovely watch,excellent quality.
Would recommend'
37.  Bulova Accutron II Men's UHF Watch with Blue Dial Analogue Display and Silver Stainless Steel Bracelet 96B232
'I'm not a big quartz watch fan, but I love this time piece. It looks good and keeps absolutely spot on time. If you can forgive Bulova for their association with Manchester United (I found it hard) then get this watch'
38.  Tissot Men's PRS 200 Chrono Quartz Watch T0674171105100
'Most expensive watch I`ve ever bought but worth every penny. A really good looking watch, came in a nice box with all the documentation and glossy book on Tissot watches.'
39. TW Steel Men's Quartz Watch CEO TECH TWCE4003 with Leather Strap
'No words, I absolutely love it, the quality of a TW steel, chronograph, fantastic color and very solid. It makes so much difference when I wear it and it is very noticeable. The presentation box is excellent for a gift, all the documents inside and very secured. It is a heavy watch but if you like the TW steel Chronographs it is just PERFECT!!!!'
40. Raymond Weil Tradition Stainless Steel Mens Watch Silver Dial Calendar 5456-ST-00658
'Bought for my sons 30th – he was thrilled.'
41. Bulova Precisionist Men's UHF Watch with Black Dial Analogue Display and Black Leather Strap 98B226
'I love the watch and it has already received many compliments.'
42. Swiss Army Victorinox Infantry  241526 44mm Stainless Steel Case Black Calfskin Anti-Reflective Sapphire Men's Watch
'This timepiece is gorgeous. Good heft, quality build, and the name you can trust. This is the most recent Victorinox watch I have purchased and my second automatic. However, this is the first automatic with the see through case back and I can tell you its mesmerizing to view the movement. The anti-reflective coating does well but there is still reflection from the metal on the hands as its is very polished. The lume coating on the hands and markers is also very impressive. Good Job Victorinox!'
43. Casio Men's G-Shock Combi Watch Gw-3500B-1Aer With Solar Powered Radio Controlled Resin Strap
'It is my first Casio watch and it certainly wont be my last. The watch not only looks the part on my wrist but it has fantastic features and the display is clear.'
44. Invicta Men's Venom Steel Bracelet & Case Swiss Quartz Black Dial Analog Watch 16809
'Great looking watch.., big ,massive eye catching and very masculine and quite heavy .This in my opinion is one of the best design Invicta has made. The Swiss Ronda 5040.F quartz chronograph is very impressive with flawless movement with a master calender . The luminous in nighttime or low light viewing is pretty bright. I mentioned it was heavy but very comfortable, in a couple of days I was quite used to the weight …bottom line this is a GREAT looking ,functional, and comfortable watch.'
45. Braun Men's Quartz Watch with Black Dial Analogue Display BN0095
'This Braun watch keeps perfect time its stylistish not to big but makes a statement with its clean black face with white analogue figures on the dial face with Stainless Steel and yellow second hand , It most certainly attracts peoples eyes as I had quite a few comments on it myself.
The rubber strap makes its feel comfortable on your wrist makes you feel as if it wasnt there.
I have had this watch for about 7 months now and no problems what so ever , im glad to be the proud owner of
Braun Men's Quartz Watch with Black Dial Analogue Display .'
46. Junkers Bauhaus Automatic Mens Watch 6060-5
'Excellent watch for the price. Well-built, keeps good time.'
47. Issey Miyake Men's To Watch IM-SILAN001 With Stainless Steel Band
'When I saw the Issey Myake watch I was amazed by its stunning design – I didn't think a watch could be redesigned in such an eye catching way. Many people have commented on my watch and it always generates an admiring compliment.'
48. TW Steel Canteen Leather Unisex Quartz Watch with Yellow Dial Chronograph Display and Brown Leather Strap CS14
'Nice watch, especially at the price I got it at. TW Steel watches rarely disappoint.'
49. Bulova Precisionist Men's UHF Watch with Black Dial Analogue Display and Black Rubber Strap 98B211
'Beautiful timepiece with a top quality movement a bargain at just over 400 pounds I defy anyone to find a watch as beautiful from a great brand with also a movement to within a couple of seconds a year. Lovely sweep hand also I love bulova this is the most stunning model in my opinion. Don't hesitate'
'I brought this watch as a gift for my very particular fiancé for his birthday, safe to say he was very happy and loved the watch'
51. Tissot Gents Watch T-RACE T0484172705701
'A very handsome, well built, practical and fun watch from a great marque. Best (60th) birthday present ever.
Buy it, you will never regret the decision.'
52. Welder Men's Quartz Watch with Black Dial Chronograph Display and Black Rubber Strap K36-2402
'This is a great watch,chunky and very well balanced.'
'Not only is this product cheaper than what it is in the shop, I received this item the day after ordering it. It is a gorgeous smart watch and the kids dad loved it as his father's day gift. Highly recommend this watch'
54. TW Steel Pilot Unisex Quartz Watch with Blue Dial Chronograph Display and Blue Leather Strap TW403
' love this watch. This watch is a bargin in my opinion. Looks great with an even greater price. I can certainly see me buying another TW Steel watch very shortly.' It's worth checking out my list of the best pilot watches too.
55. Accurist Men's Quartz Watch with Black Dial Chronograph Display and Black Leather Strap MS1036BB
'Superb watch! Very handsome, keeps perfect time, has many features which are not too difficult to use and seems very robust. On the Accurist site there is an interactive manual (not entirely easy to find) but very useful. Altogether a fine purchase.'
56. Guess Collection X72009G5S 40mm Silver Steel Bracelet & Case Anti-Reflective Sapphire Men's Watch
'Very good quality. Very good value for the money.' Guess make some of the coolest watches under 500.
57. Glycine Incursore Automatic Stainless Steel Mens Strap Watch Silver Dial Calendar 3874.11-LB
'Really nice quality latest version too.'
58. Victorinox Swiss Army Men's Automatic Watch with Black Dial Analogue Display and Silver Stainless Steel Bracelet 241373
'The photo does not do this watch justice; it's much nicer looking in person. The showcase back and sweeping second had are great "show-off" features. Amazon offers a fitting description–classic sophistication / can be worn with any attire in any social situation. I've only just received it and will have to update my review once I can get a feel for how well it keeps time (after three days, it's kept up with my Victorinox chronograph to the second).'
59. Gents/Mens Stainless Steel Seiko Sportura Kinetic GMT Watch on Bracelet with Black Dial, 100M Water Resistant & Sapphire Glass SUN015P1
'As you must have already read the key features of this watch but an addition to that is its seconds hand also indicates the amount of charging left. This watch looks way better than any Tissot and beats it in quality as well. Automatic! No fuss or stress to change batteries and loosing water resistance. Although chronograph is missing( who really uses it) but the stunning looks of this watch shadows it and differentiates it from the crowd. Its not too heavy and an eye catcher(mine as well, LOL) Great buy 5 stars. Recommended with whole heart!'
60. Seiko Men's SSC079 Solar Chronograph Black Bracelet Blue Numbers Watch
'The watch looks fantastic and is easy to use I love it the only little niggle is that the date box is a little small but the overall look of the watch makes up for it.'
61. Invicta Pro Diver Men's Automatic Watch with Black Dial Analogue display on Silver Stainless Steel Bracelet 9937OB
'I Have just purchased a 9937ob swiss movement Invicta divers watch. Initially i was very sceptical about the quality i would get for the money paid, however this watch is seriously underated! I have previously owned a Rolex submariner, Breitling superocean, Omega seamaster, and let me tell you the quality of the 9937 ob is fantastic. The weight is good, and the movement doesnt seem any different to the eye than that of the Rolex and breitling. This watch is not a Rolex – granted, but for the price of under £300 quid is an absolute bargain. I would recommend the Swiss movement model as for the extra few quid you are getting alot more watch. I bought it from Mr watch and the watch arrived within a couple of weeks, overall if you want a decent divers style watch with a quality swiss movement without paying thousands of pounds this is a great option.' It's worth checking out the best dive watches here.
62. HAMILTON KHAKI FIELD AUTO MENS WATCH H70455533
'This is my first hamilton. With its black dial with white numerals makes it easy to read. The vintage military look probably WW2 adds to its style or nostagia.The size of the dial is perfect for small wrist. The weight of the watch is fairly light considering it is automatic. The brown leather band feels sturdy, just perfectly matched on to the dial. Finally the proven eta swiss movement, the price/value and an American Brand are added pluses.' One of my favourite hamilton watches for men.
63. Luminox 8823.KM Men's Watch Analogue Quartz Bracelet Textile Grey
'To put it simply, this watch is really cool! The nylon band holds the watch still on your wrist, helping the fit by making you unaware of it. More importantly, the face is very scratch resistant. Finally, the top-left quarter blue-toned numbers allow you to assess the time quickly, accurately in the dark. A+ !'
64. Diesel dz7333 57mm Ion Plated Stainless Steel Case Gold Plated Stainless Steel Glass Men's Watch
'So glad l bought this. I'll recommend this to anyone'
65. Thomas Earnshaw Admiral Men's Automatic Watch with Black Dial Analogue Display and Black Leather Strap ES-8008-04
'I didn't expect that its gonna be this good. The watch is astonishing. I love how every detail is made 5 star with no duobt.'
66. Victorinox Swiss Army 241688.1-Men's Watch Analogue Quartz Blue Rubber Strap
'Really great watch ,looks good and wears well …I even like the rubber strap. Really pleased with this purchase' Best Swiss Watches Under £500
67. GS90511/21 Gents Rotary Stainless Steel and Rose Gold Plated Les Originales 'Jura' Watch
'Absolutely stunningly beautiful watch. This thing keeps very accurate time as well.' Rotary makes some of the best looking watches in the skeleton series.
68. GB90515/10 Gents Rotary Les Originales 'Jura' Stainless Steel and Gold Plated Bracelet Watch
'Just what I wanted, looks great on and keeps great time' More of the best automatic watches under 500
69. HAMILTON JAZZMASTER THINLINE MENS WATCH H38511553
'Wonderful watch. Sturdy and nice looking at a reasonable price. Fit the wrist of my extra large boyfriend. He is delighted with it.'
70. Citizen Watch SHADOWHAWK men's quartz Watch with black Dial chronograph Display and Two tone stainless steel plated Bracelet CA4176-55E
'I got this for my sons 25th birthday and he loves it. He likes big watches and this fits the bill perfectly.' One of the best chronograph under 500 in terms of design.
71. Movado Men's 40mm Black Leather Band Steel Case S. Sapphire Quartz Analog Watch 606502
'Well designed and attractive watch, eye catching and unusual.
bought for my brother in law for Christmas and he was delighted with this "set apart" present'
72. Ingersoll Unisex Automatic Watch with White Dial Analogue Display and Black Leather Strap IN1828WHR
'I love Ingersoll watches the quality is what you expect & i can see where they get there prices from'
73. Seiko Premier Kinetic Perpetual Calendar Watch SNP091P1
'This watch is the ultimate watch. If you put it down, for over 24 hours it stops, but when you pick it back up it goes right to the exact date and time. I love how it compensates for the different months – especially February. Forgot: it keeps perfect time!'
74. Bulova AccuSwiss Tellaro Men's Automatic Watch with Grey Dial Analogue Display and Black Leather Strap 63B188
'A nice classic timepiece with Swiss automatic movement'
75. Swiss Military Hanowa Men's Quartz Watch 06-4156.13.003 with Leather Strap
'This is a fantastic understated watch, it looks sleek, elegant a light weight.'
76. Tissot T-Race Rose Gold T0484172705706 45 Automatic Stainless Steel Case Black Rubber Men's Watch
'It looks beautiful and is definitely the best in my collection. The weight is not too heavy and doesn't feel light and unsubstantial like some £100-£200 watches you get in the Jewellery shops. I've wanted this watch for a long time, and the only thing that turned my head and made me think twice was the automatic version that doesn't require batteries. However, that's more than double the price, so a pragmatic decision.'
77. Bulova Sea King Men's UHF Watch with Black Dial Analogue Display and Silver Stainless Steel Bracelet 98B244
'Best watch I have ever owned. But if you don't like heavy don't buy.'
78. Tissot V8 T0394171105702 42 Silver Steel Bracelet & Case Men's Watch
'Absolutely brilliant watch'
79. Guess Collection X90015G7S 44mm Stainless Steel Case Blue Calfskin Synthetic Sapphire Men's Watch
'Great watch. Heavy, solid, good quality. Worth every penny. Looks as good as, or more than, in the picture'
80. Invicta Pro Diver Men's Quartz Watch 6977
'As soon as you see this watch you know you've made a good purchase. The quality is superb and the picture really doesn't do it justice. The watch also has a good weight to it which adds to the quality and at least lets you know it's still on your wrist. I have only had it a couple of days and have already had many compliments. Would recommend it to anyone who wants a classy, practical and manly watch.'
81. Seiko Men's Watch XL Analogue GMT Sportura Kinetic SUN017P1 Stainless Steel
'Awesome watch, gets comments every time I wear it. Keeps great time.'
82. Davosa Trailmaster Men's Automatic Watch with Black Dial Analogue Display and Black Nylon Strap 16151855
'I've got loads of watches, some expensive, some cheap. This looks and works as well as any of them. Not a big name, but who cares. It's stylish and functional.'
83. Hugo Boss Gents Watch Chronograph Quartz Stainless Steel 1512961 XL
'Amazing product absolutely beautiful watch!'
84. Timex Intelligent Quartz Men's Tide Temp Compass, Black IP Stainless Steel Case and Bracalet, Orange Accents – T2N723
'I love this watch, it's a lot lighter and smaller than what I usually go for, but it looks great and had a ton of features. Had to go to quite a few watch shops before I found one that could remove the links for me to get the correct size.
designed for the outdoors but looks good for any occasion
In short, I'd recommend this watch'
85. Roamer Superior Men's Quartz Watch with Brown Dial Chronograph Display and Brown Leather Strap 508837 41 65 05
'Smart watch. bought as a Christmas gift for my husband,mainly because his Dad owned one from the 50's/60's which my husband now owns. The face is quite large and I hope that the strap does not rot away as it did on his Accurist.'
86. Raymond Weil 5478-STC-00300 40 Stainless Steel Case Black Silver Plated Stainless Steel Men's Watch
'I love this watch! The overall craftsmanship and detail is great. The band is kind of flimsy, but I can always replace it with a better one. I would definitely recommend this watch to my friends. I feel this is a great value for what I paid.'
87. Citizen Men's Eco Drive Watch with Blue Dial Chronograph Display and Two Tone Stainless Steel Plated Bracelet BL5184-56L
'Love the look and feel of the citizen watch ,found it a bit difficult to set the watch understanding the instruction booklet ,but got it in the end ,don't know if it's my age (65 ).but I would recommend this watch'
88. Roamer Superior Day Date Men's Quartz Watch with Grey Dial Analogue Display and Silver Stainless Steel Bracelet 508293 49 05 50
'Beautiful face, I love it, supposedly 100% Swiss made, very old name though only recently reappeared in market'
89. Burberry Black Dial Chronograph Stainless Steel Mens Watch BU9380
'I'm a watch freak. I have like 30. This is one of my new guys, and so far it's awesome. Works well, looks great, and feels like a much more expensive piece (I have Rolex, Omega, etc.). Buy it.'
90. Seiko Men's Watch SSA213J2
'Really pleased with this watch very smart looking .'
91. Roamer of Switzerland Superior Moonphase Men's Quartz Watch with White Dial Chronograph Display and Black Leather Strap 508821 41 13 05
'Beautiful watch. Delivery was very quick.'
92. Guess Collection X41003G1 42mm Stainless Steel Case Brown Calfskin Synthetic Sapphire Men's Watch
'Very luxurious compared to price. I think you cannot buy any watches more luxurious at this price. In addition, I bought this via Retailers online and the service was very good. If someone is looking for a leather watch, I will strongly recommend this.'
93. Vivienne Westwood Stratford men's quartz Watch with black Dial analogue Display and silver stainless steel Bracelet VV119BKSL
'Bought for my sons 21st next week . Looks beautifully packaged and only 2 day delivery. Lovely looking watch and I'm sure he will be very pleased with it '
94. Ingersoll Automatic Men's Automatic Watch with Blue Dial Chronograph Display and Blue Leather Strap IN8210RBL
'beautiful retro classic style'
95. Bulova Accutron II Men's UHF Watch with Black Dial Analogue Display and Black Stainless Steel Bracelet 98A136
'Its a very heavy watch which I like. I wish the band would have been a different design. I like that its stainless steel. I did buy a 21mm Super Engineer II Solid Stainless band to replace the one that is on it. The main reason why I bought this watch was because my dad had a 1966 Accutron Spaceview watch. This watch is the second generation of the spaceview watches, with a new twist.'
96. Orient Automatic Sun and Moon Watch with Sapphire Crystal ET0T002S
'overall i love this watch, very different looking date marker'
97. Dreyfuss 1953 DGS00081/06 40mm Automatic Stainless Steel Case Brown Calfskin Anti-Reflective Sapphire Men's Watch
'Beautiful product – amazing skeleton function that gives a unique and elegant (and exclusive) timepiece. Can't rate any more highly.'
98. Raymond Weil Maestro 2838-S5-05658 40mm Automatic Silver Steel Bracelet & Case Anti-Reflective Sapphire Men's Watch
'My first automatic was a Timex I wore as a child; this is a considerable step up in quality.
The watch looks gorgeous, legible and great detailing. Probably one of the better automatics at this price.'
99. Thomas Earnshaw Armagh Skeleton Men's Automatic Watch with Black Dial Analogue Display and Black Leather Strap ES-8037-01 
'Beautiful & excellent craftmanship. You can see everything on the inside whirring away just like you would want with an open faced watch.
Definitely worth the price.'
100. Claude Bernard Unique and Stylish Big Date and Pointer Day Watch 34004-37R-AIR
'This watch is looking so beautiful I like this watch because its big day and date'
Final thoughts on the 100 best watches under £500
Well, congratulations on making it all the way through! that was the Ultimate Top 100 Watches Under £500, Most Popular Best Selling Watches For Men. Let me know what you thought in the comments and please do share this on social media with your friends, it would be a great help.
Make sure you subscribe to our site, we'll have more epic top 100 posts coming soon! Thanks for coming along and enjoy your day.