How To Get Your Crowdfunding Project Featured On The Watch Blog
Over the past year, it's been great watching this site grow rapidly, along the way we've featured quite a few Kickstarter brands and they've always been some of my favourite articles to have featured on the site. At present, we receive over 40,000 views a month and love being able to offer kickstarter / crowdfunding brands the opportunity for some extra free exposure.
Sadly something we are lacking in is the available time required to independently put these style of articles together at zero cost, however, we've recently been having great success with a new method that previous brands have had success with and enjoyed working with.
How does it work?
What we do is invite companies to use our platform to introduce their project to our readers from their own prospective. This shouldn't come across as a sales pitch. More of a friendly article where you introduce the audience to your brand, what it is you've created, what's new and exciting about what your project. The tested template we've worked with is where we write a short introduction where we introduce your project, then we pass the rest of the article on to you to tell the readers in your own words about your project. At the end, we then finish up with some of our own thoughts about the project.
The great benefits of this method is that it makes the level of exposure for micro brands and beyond completely free which is something we feel is very important for new brands just starting out. This lets us avoid adding in any form of 'advertising' fees which some other sites require for a full feature.
We will also be adding in a new side banner with the 'Latest Crowdfunding Projects' which will be visible from the majority of pages on the site.
What we require
Minimum 800 words of unique content about your project, more is encouraged, 1000 words is a healthy aim in our opinion (no copy and pasting from previous work or your crowdfunding page)
High quality images for us to include within the article
Relevant links to your crowdfunding page and social media if applicable
Recommended
Link to the article from your website's featured in/press page
Link from your social pages once the article is published
As featured in 'The Watch Blog' on your crowdfunding page (many brands feature our logo, available at the bottom of this page)
The reason we ask for unique content rather than a copy of your press release is so we can avoid any issues with duplicate content, and we can keep a more personal feel to the article. Press releases often come across overly sales like and we want to avoid the audience reading the same thing over and over again on different websites. A minimum of 800 words is required but you're encouraged to go for as many as you like if you feel the need to.
The recommended suggestions are advised if you have the ability to do so. Linking from your site helps boost the article, and the links from your social give your current followers some extra information about your brand to digest. Including us in your 'as featured in' section on your crowdfunding page also shows that we approve of your current project as you have to be accepted by us to have your article featured on The Watch Blog
Examples Of Previous Articles
These are some great examples of successfully funded projects which we've used this style of article with. If you have a look at the articles you can get an idea of the style we've been talking about and also the chance to check out some very successful projects from the past.
I Haven't Received An Invite But Would Still Like The Chance To Be Featured
If you haven't received an invite directly from us but would still like the chance to be featured then all you have to do is head on over to our contact page and introduce yourself. This way we can start contact with each other and you can introduce us to your latest project. If approved we can get straight to work on getting your project featured on the site.
Logo
If you require our logo to feature anywhere on your crowdfunding project page or your own website then please feel free to use the images below.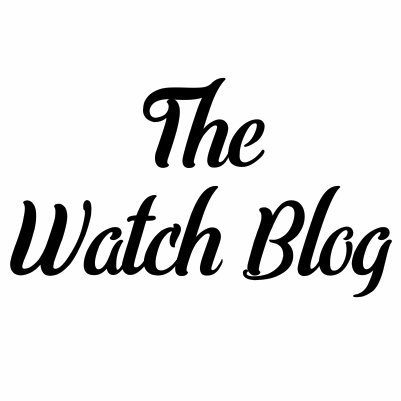 Or