Updated 17/10/2016: TiMe22 relaunched their campaign to extend their target date. They managed to secure some additional private investment which meant they could lower the Kickstarter target from €39,500 to €20,000. Since they launched the new campaign they managed to get fully funded on their first day.
I'll be posting a new article on updating everyone on their progress and I've updated the links in this article, this is simple so anyone who lands on this page knows what is happening. Thanks, everyone.
Hello everyone, today we have the pleasure of reading about the "Robusto" by TiMe22 that has launched on Kickstarter today. They're not even a full day in and they've already raised €9,510 of their €39,500 goal, that's very impressive.
I was contacted by the team behind TiMe22 and instantly loved what they were creating so I invited them along to tell us about their watch and Kickstarter campaign. Enjoy having a read through and I'll leave my opinion afterwards.
Dutch watchmaker TiMe22 launches its grade 5 titanium watch "Robusto" on Kickstarter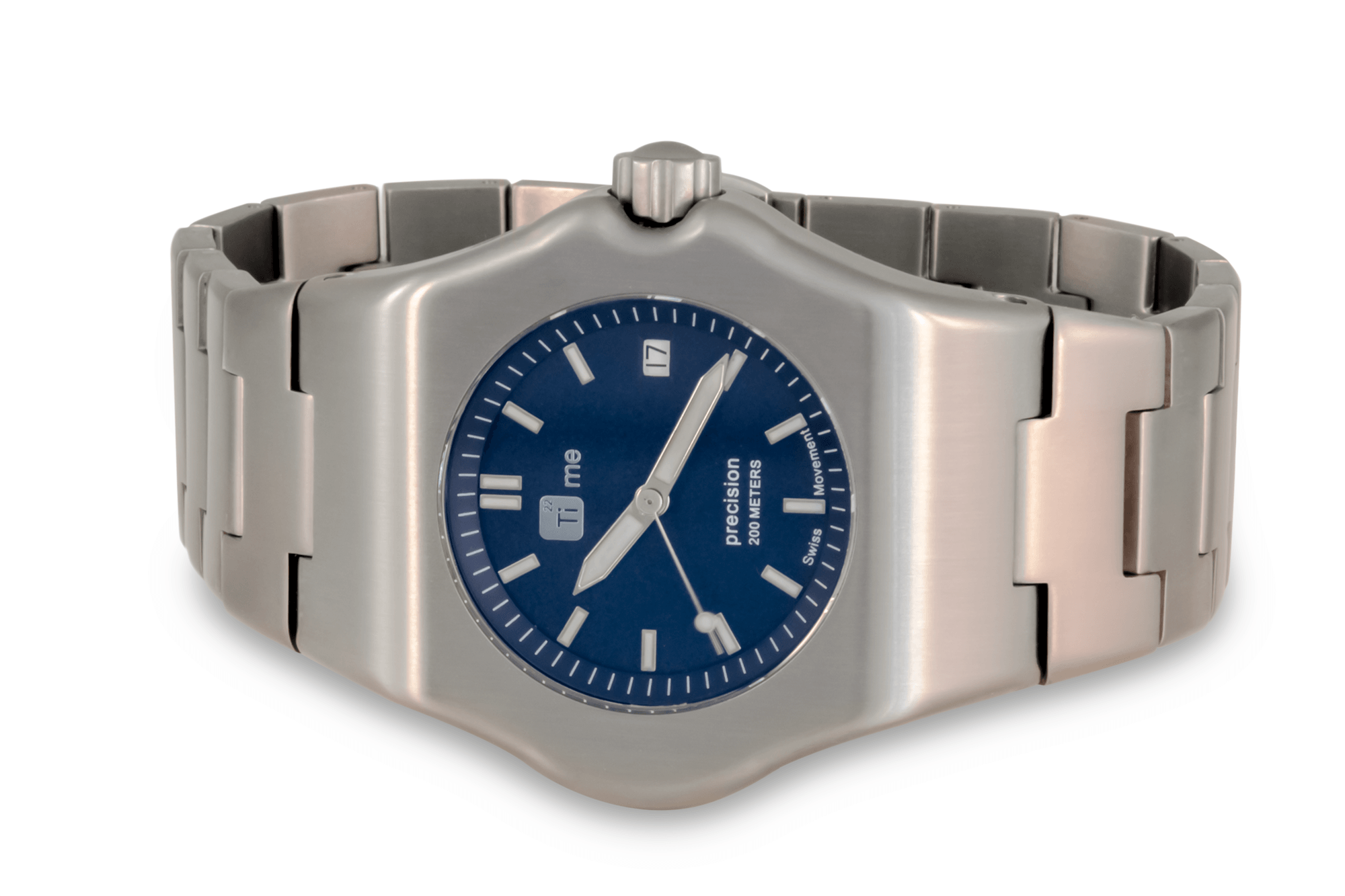 Based in The Netherlands, a country well known for engineering and innovative designs, boutique watchmaker TiMe22 has launched its first series "Robusto" on Kickstarter.
Dutch design and engineering
The works of well know Dutch designers like Rem Koolhaas and Rietvelt have inspired TiMe22 when they designed the Robusto. Clearly recognizable are the typical minimalistic and modernistic design elements in the Robusto. The same elements that can be seen in two of the most shown examples of recent Dutch design, the Erasmus bridge (Ben van Berkel, 1996) and Rotterdam Markthal (Jacob van Rijs, 2014).
The Netherlands is a country where engineering is the base of its very existence. Without it's most know engineering achievement – The Delta Works – a large part of the country would be flooded by the Northsea (as said God created the world, but the Dutch created the Netherlands). Growing up in a society where engineering takes such an important role the founders of TiMe22, Stefan Wessels and Marc Schot, have the capacity for technical design embedded in their DNA.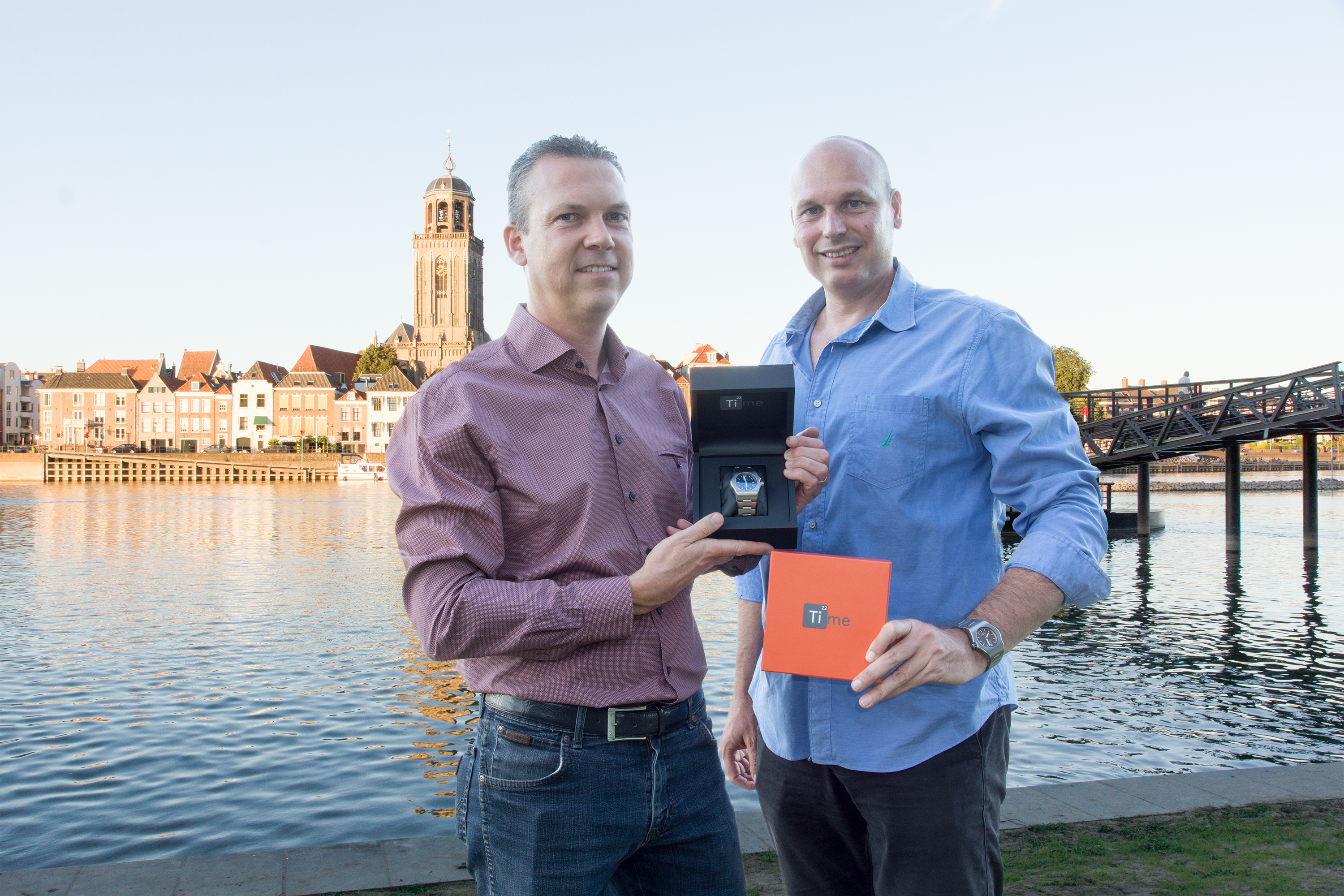 Grade-5 titanium
The Robusto watches are made from grade-5 titanium, an alloy stronger than steel and a whole lot lighter. TiMe22 is so confident in their choice of using this metal for their watches that they offer a lifetime guarantee. Grade 5 titanium is not new in the watch industry, but is generally used by well-known luxury brands such as Omega and Audemars. TiMe22 is one of the very few brands that manages to offer a grade 5 titanium watch under EUR 1000. During their Kickstarter campaign they even offer their Robusto Precision at a Super Early Bird price of €359 and their Robusto Automatic at €489.
Swiss made ETA movements
Switzerland has earned the reputation of producing the best movements available in the watch industry. ETA SA Manufacture Horlogère Suisse, founded in 1793, can be considered among the best choice of movement provider in the world. TiMe22 didn't doubt a second when they got the chance to purchase movements from this producer and engineered the Robusto around two of ETA's most proven movements. The TiMe22 Robusto Precision features a Swiss made ETA 955.112 battery operated movement and the TiMe22 Robusto Automatic a Swiss made ETA 2824-2 self-winding (automatic) movement. With this choice of movements, TiMe22 put's itself on par with established watchmakers like Tag Heuer.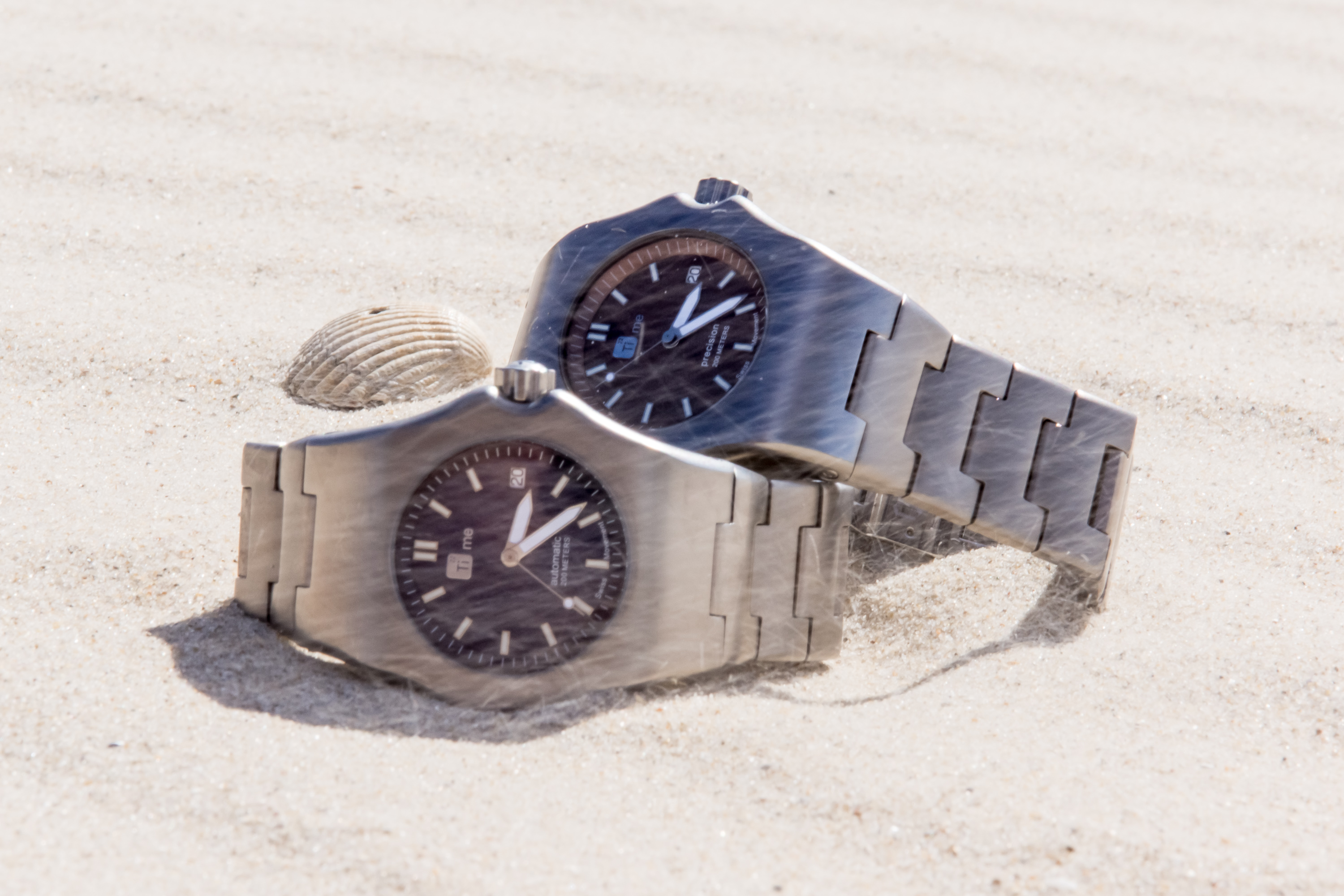 Great visibility day and night
The most basic function of a watch is to be able to tell the time. Strangely this is sometimes forgotten and we have seen quite a lot of watches where telling time suffers from design. TiMe22 has returned to the foundation and beginning of wristwatches and brought back this – important – functionality. The hands and markers are clear and visible. To be able to also tell time in the dark they have applied Super-Luminova® BGW9, produced by the Swiss company Tritec, a lume that is some of the brightest available and is by far the most widely used luminous material by almost all of the high-end and luxury brands.
Scratch free sapphire crystal
The TiMe22 Robusto watches are fitted with sapphire crystal, this material – second hardest to diamond – is not only extremely scratch resistant but also creates a luxury glare incomparable to basic materials such as mineral crystal.
TiMe22 Robusto watches are as of now available on Kickstarter where they aim to become the first funded grade-5 titanium battery operated and self-winding watches.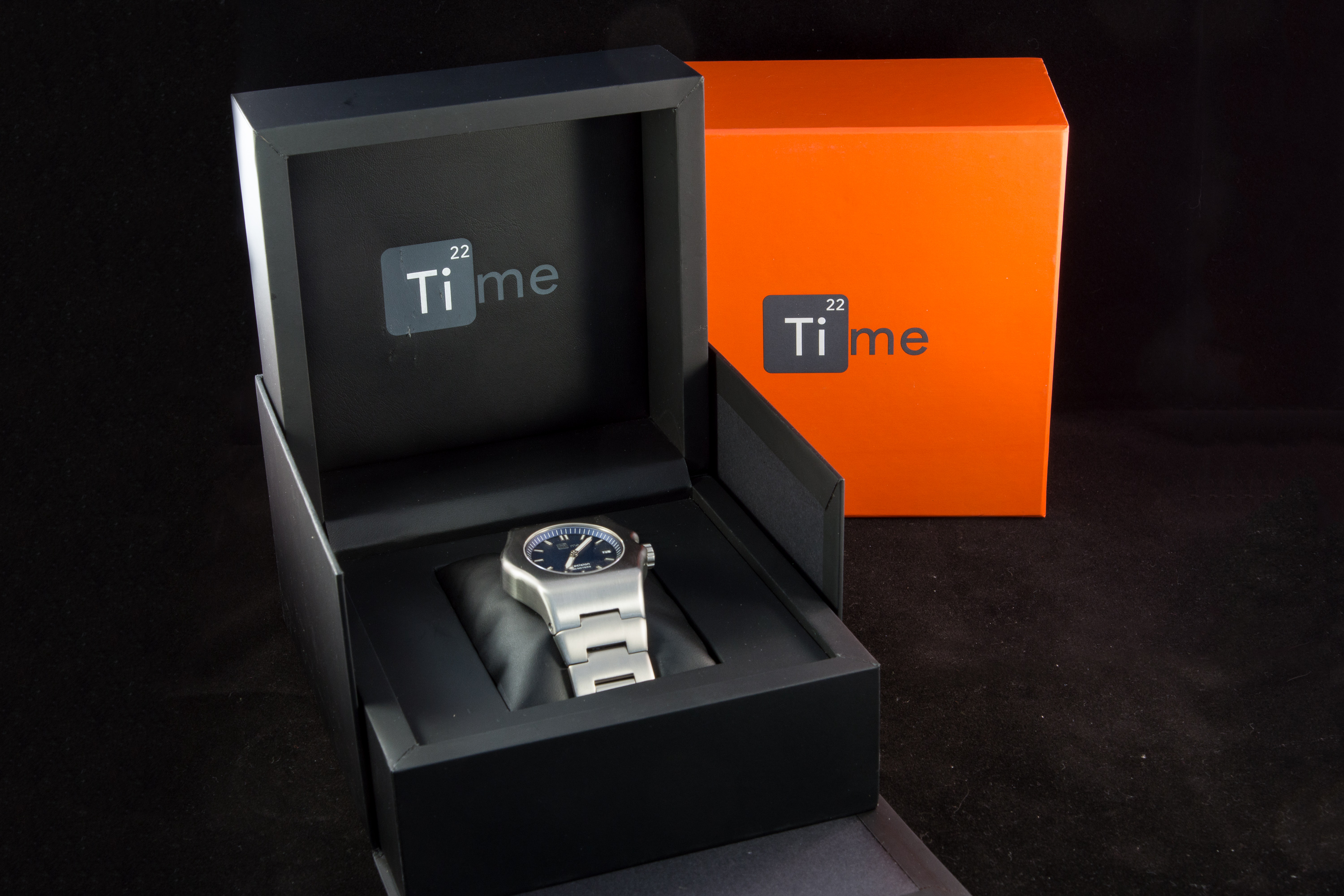 My thoughts on the Robusto – By Liam at The Watch Blog
The Robusto really does come across as a rather beautiful watch that's packed with features that make this timepiece great value for money in my opinion. I know a lot of people are out there searching for high-quality titanium watches and I'm certain this would be perfect for them.
This watch has everything I'd expect and more from a high-quality watch, Sapphire crystal, anti-reflective coating on the inside, 200m water resistance, screwed down crown, easy to read luminescent hands and hour markers, Swiss movement, and so much more.
If you have enjoyed what you've read about the Robusto so far than I strongly urge you to check out their Kickstarter campaign here for more in depth information and impressive images about the watch.
Remember if you want to back this project, great perks include a special price of €359 (Precision) and €489 (Automatic) Euros which reflects a 45%+ discount off the MSRP and delivers worldwide. All watches are designed and engineered in the Netherlands and come with a lifetime guarantee.
Hopefully, I'll be able to get a detailed review for you in the future. Don't forget to comment below and let me know what you thought of this watch.