Hey everyone, today I have another very interesting watch to show you that's launched on Kickstarter recently. It's a Swiss-made analog smart watch & bike speedometer combined.  Having taken a look through their Kickstarter campaign and watching their video I really  appreciated what the team at M O S KI T O were trying to create so I messaged them and invited them to tell their story for us on The Watch Blog.
You can view their Kickstarter and back their project here: M O S KI T O Kickstarter page
The story behind M O S KI T O
Hi, my name is Bedo and I'm from Switzerland. The desire for a beautiful watch that looks just as good on the bike as it does on the wrist came up about three years ago. The bike is a constant companion in my daily life – I spend all my free time on the saddle. It all began when I was 16 years old: I was scrolling through a blog when I came across this guy from the United States who was building bicycle frames all on his own, and I thought: "Whatever he can do, I can do as well." Instead of getting rid of the idea, I acquired the expertise and knowledge in the field of frame building and invested in the necessary machines. Today, my small factory is called "bedovelo" ("Velo" means bicycle in German). I have been building custom made bicycle frames for more than seven years now.
A similar situation emerged with the idea of M O S KI T O. I was looking at the cycling computers on the market, when I realized that there was not a single model that appealed to me with both its design and functions. I never would have wanted to put these computers on my bike, so I thought once more: "Whatever they can do, I can do – but better!" That was the starting point of my project. As a first step, I was looking for a suitable chronograph movement. While Switzerland is home to numerous watch manufacturers, the range of powerful quartz movements is surprisingly small. However, giving up on the important label "Swiss Made" wasn't an option for me, and so I started scouring manufacturer after manufacturer. One of them wanted several million dollars to help develop my idea, while the other didn't offer the right motors. This is when I came across a small manufacturer in the Swiss mountains. At the time of my inquiry, this manufacturer had coincidentally just finished the first prototype of a mechanical movement that seemed to be a perfect fit for my project.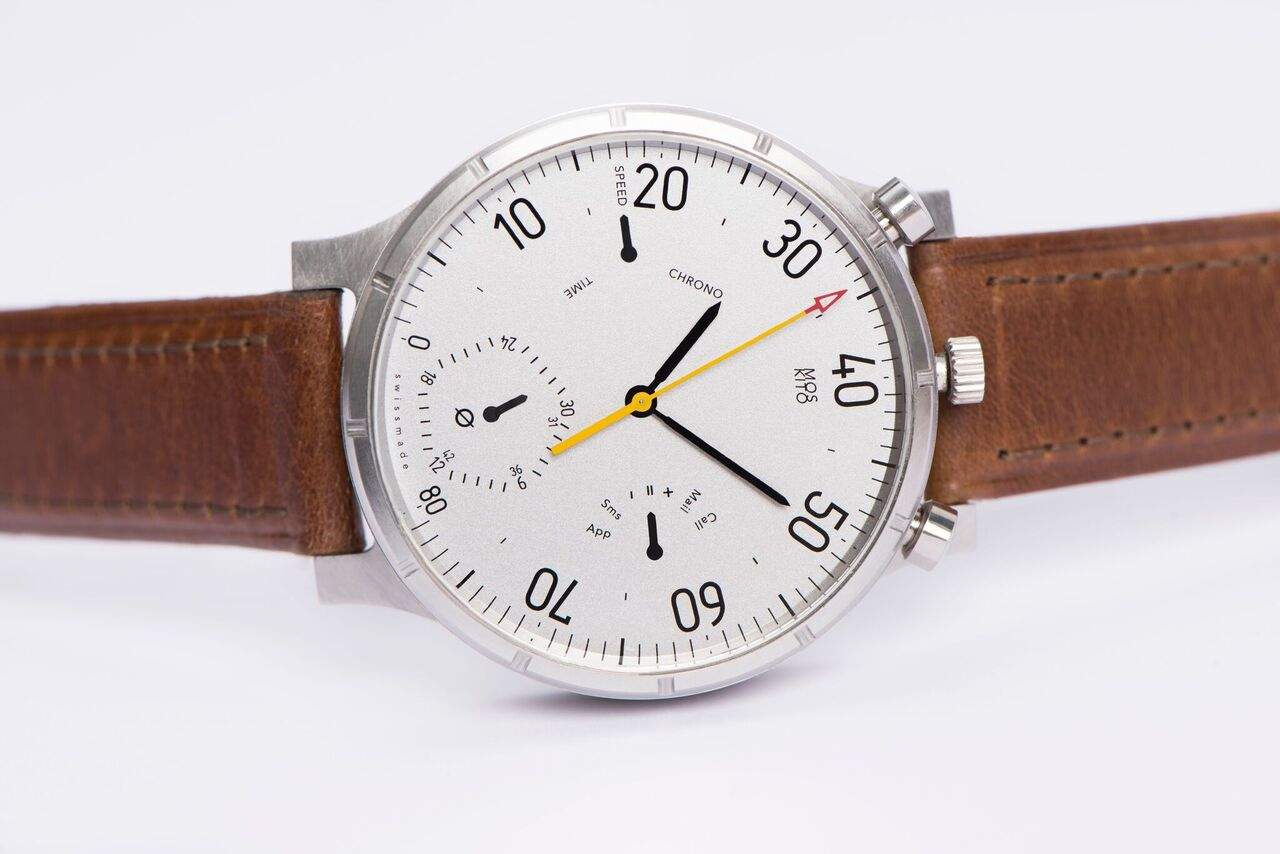 At the time, nobody had heard of an analog watch that also functioned as a smartwatch. The initial discussions with the manufacturer weren't easy, considering that I was just a 25-year old nobody who wanted to put a very challenging project into action. However, after I had made it clear to them that I was truly serious about my project, the CEO and the chief engineer discussed my idea and decided to give me a chance. The manufacturer and I have since developed a close working relationship, and the result is fantastic. Our initial idea of mounting an ordinary watch on a bike, resulted in a complex smartwatch that simultaneously functions as a tachometer.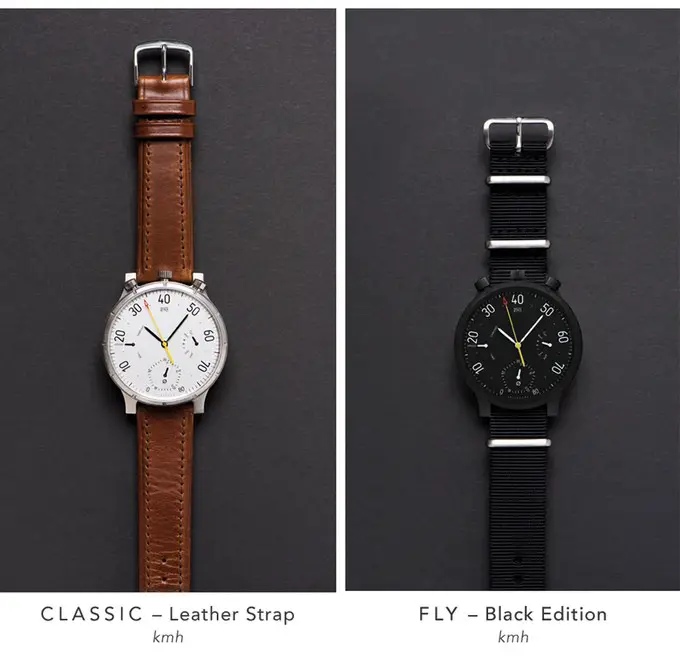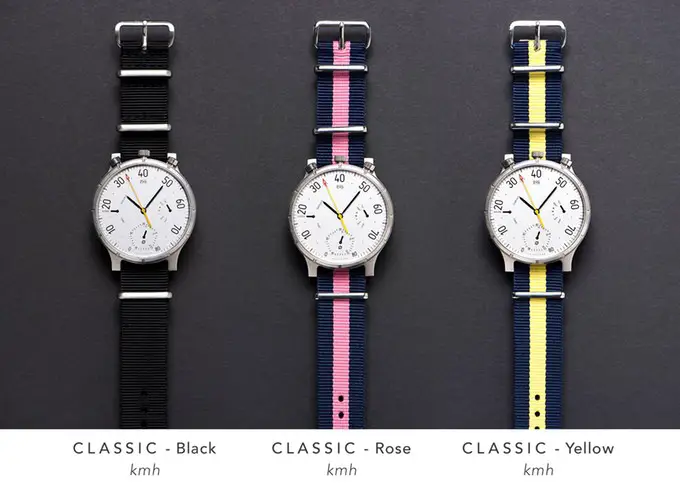 The company where I interned as an engineer a few years back, supported me in the development of a prototype. First, I mounted a compass in a suitable case with the help of Rolf, a mechanical engineer. We wanted to test the visibility of the pointer, the reflection of the glass, and the optimum position on the bike. We quickly realized that we needed a second mounting point in order for the M O S KI T O to move closer into focus. This is why we developed the Road Bar Mount.
After the first tests with an aluminium casing, we needed some time to integrate the necessary bayonet clasp. It took a whole year to finish the clasp, since we did not want to make any compromises in respect of design and functionality.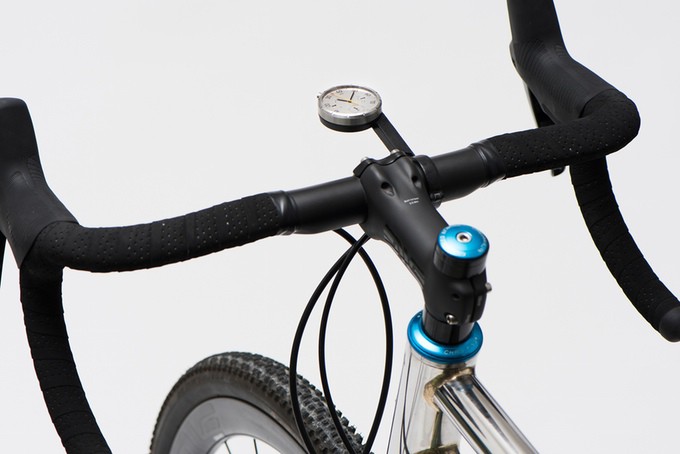 The dial and the hands of the watch were developed over a period of several months, during which time we built many different prototypes. Developing a hand that provided an exact display, while being aesthetically pleasing and able to withstand the impacts and vibrations, turned out to be a tough nut to crack. We set out to create a timeless design reminiscent of a classic chronograph. Benjamin Fischer, a designer from Zurich, implemented my ideas – which were sometimes a real challenge – with flying colors.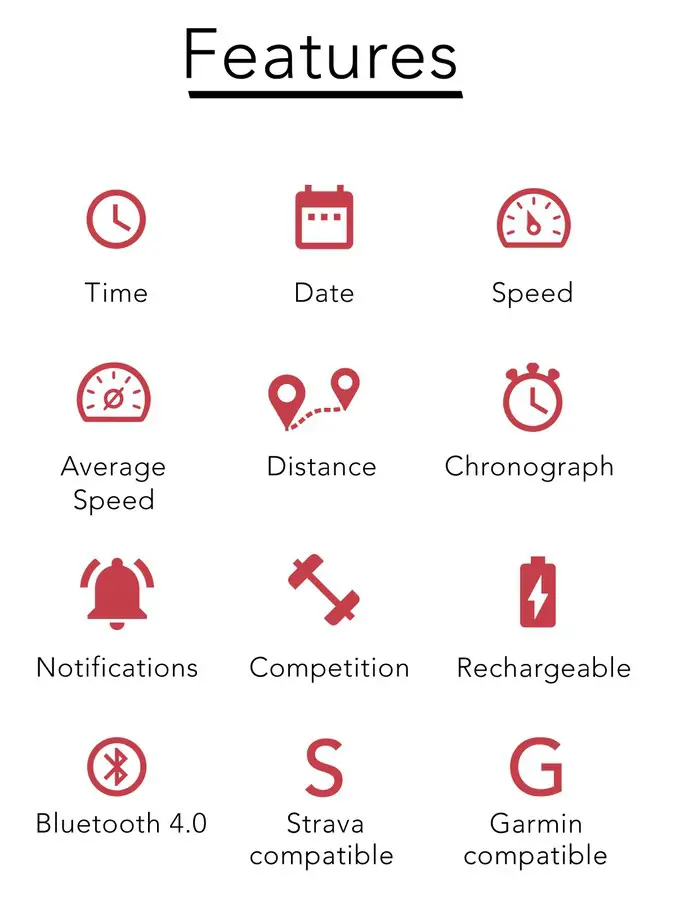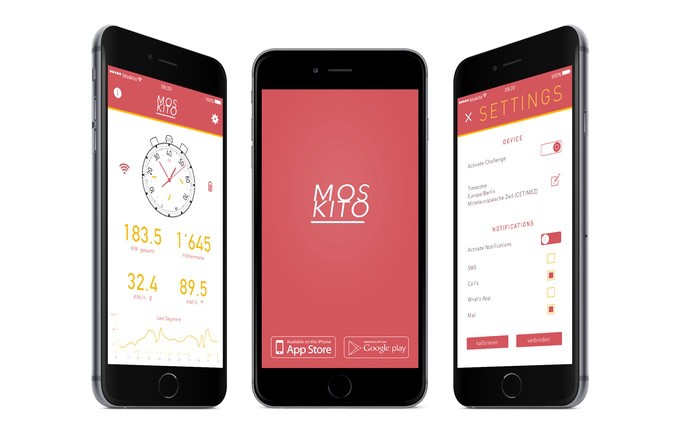 Today, the M O S KI T O team consists of 13 people. We are bicycle manufacturers, watchmakers, designers, computer scientists, and engineers – but above all, it is our love for the bicycle that unites us. After three years and countless days and hours invested in the project, last Thursday finally marked the launch of our Kickstarter campaign. Thank you so much for your support!
Conclusion
I'd like to thank the M O S KI T O team for taking the time to come along and introduce their watch to us today, I'm sure many of you can agree this is an exciting and impressive watch and one that I'm definitely hoping can achieve its funding goal.
Check out their Kickstarter page here