GENT Watches Review Porthos I
Hello everyone, today I'm taking a look at GENT Watches, specifically the Porthos I but I'll be showcasing the brand as a whole. This Porthos I is available at www.gentwatches.co.uk for £149.99.
 The GENT Watches Brand
The GENT Watches brand was founded in 2015 by two graduates from Heriot Watt University, Edinburgh. With an aim to supply young professionals with a premium affordable watch, I'd say they've done very well at achieving this. One of the key features of the Gent watches is their ability to easily and quickly interchange watch straps on each of their watch models. All of their watches feature a 22mm lug and they have a large selection of very fairly priced straps to consider.
It's also great to see that this is a brand that gives back, 5% of their profits are donated to two chosen charities, here's a snippet from their website below.
 The Porthos I
Firstly let's take a quick look at the specifications of the watch:
 42mm Case Width
 12mm Case Depth
 22mm Lug
 10ATM/100M Water Resistency
 Hardened Mineral Glass
 Citizen Miyota OS20 Japanese Quartz Movement
I've had the pleasure of wearing this watch for about a week now, it's kept great accurate time and feels very comfortable on the wrist. With a 42mm case width, it's a nice, popular size for men. The 12mm case depth gives you a good sized profile without going overboard, as you can see in the picture below.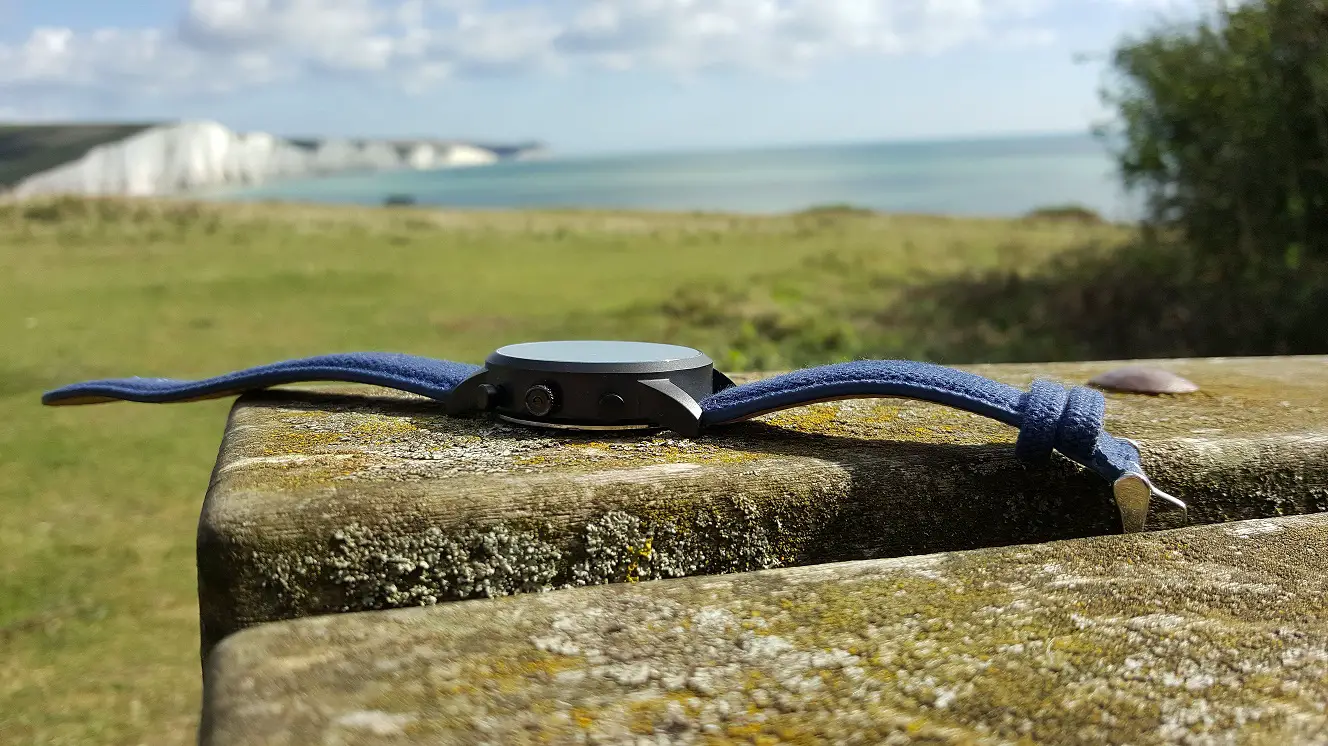 At first, I thought the dial may be hard to read but after a week of wearing it, there wasn't really any problem. The white hour markers and the hands stand out nicely from the black dial background. I quite like how the chronograph sub-dials are tightly packed together as well. There is also a small date display that can come in handy which is tucked in next to the sub-dials.
Interchangeable straps
A key feature of the GENT watches as I mentioned earlier, is the ability to interchange all the straps quickly and easily. GENT Watches made a handy video to showcase just how easy it is, I'll embed it below.
As you can see, it's no trouble at all. So in my opinion, it makes sense to check out their straps that are available. Unlike some watch companies I've seen, these are really fairly priced, with straps available from £9.99 to £14.99 with a wide variety of colours available. For a relatively low outlay, you can have a watch that is now suitable for a range of outfits and styles. Personally, I'm considering adding in one of the leather straps.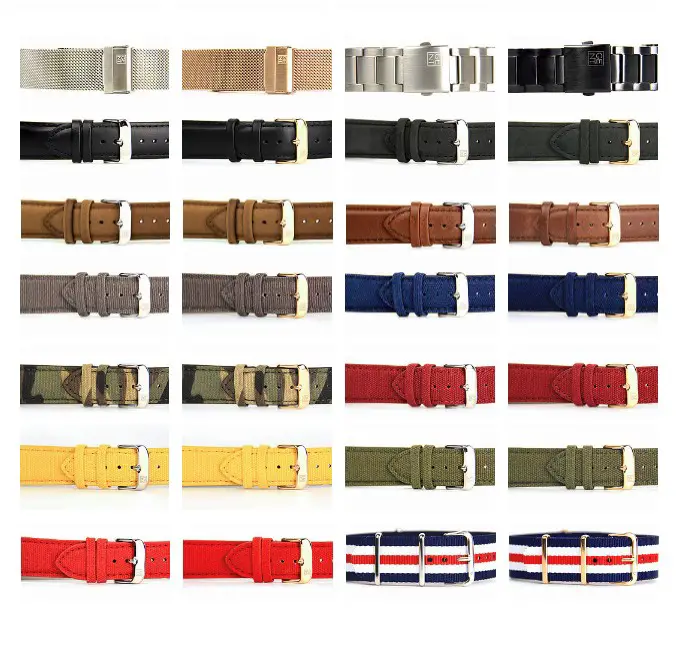 Watch Movement
The Porthos I uses a Citizen Miyota CAL.0S20 Japanese analogue quartz movement. The CAL.0S20 has a frequency of 32,768Hz with an accuracy of +/- 20 s/per month when worn under normal circumstances. That's an accuracy I'm pretty happy with for this class of watch. Overall this is a very good watch movement that's built by Citizen, so great to see this in the watch.
100 metre water resistance
I was pretty impressed with the 100 metre water resistance rating. This is higher than I was expecting, I'd recently seen another watch in this price range with a low 30m rating. To quote the wiki guide on this, it makes the watch suitable for recreational surfing, swimming, snorkelling, sailing and water sports.
Conclusion
So I've had a good amount of time to try out this watch now and have been really pleased with it. I went for the navy canvas strap that has a genuine leather inner lining and I've been very happy with it. The watch is comfortable to wear, looks great, uses a good movement and features a 100m water resistance rating.
I also like what the brand are doing regarding their charitable efforts, that's something I respect so it's great to get them featured here today.
So for £149.99 and a good selection of interchangeable available I'd say it's well worth checking out. You can view their full collection of watches at www.gentwatches.co.uk
(Pictures were taken at the Seven Sisters County Park)