Sekonda 3888 Review

My rating: 7/10. Is this men's chronograph watch from Sekonda good value for money?

Hey everyone, so today we're going to be taking a look at this popular Sekonda stainless steel chronograph watch, the Sekonda 3888 to be precise. This is definitely what many would consider an affordable watch, Sekonda rarely stray from that description. Let's find out if this watch is decent value for money, or simply too cheap and to be avoided.
I hope you enjoy today's Sekonda 3888 watch review.
Below is an image of the Sekonda 3888.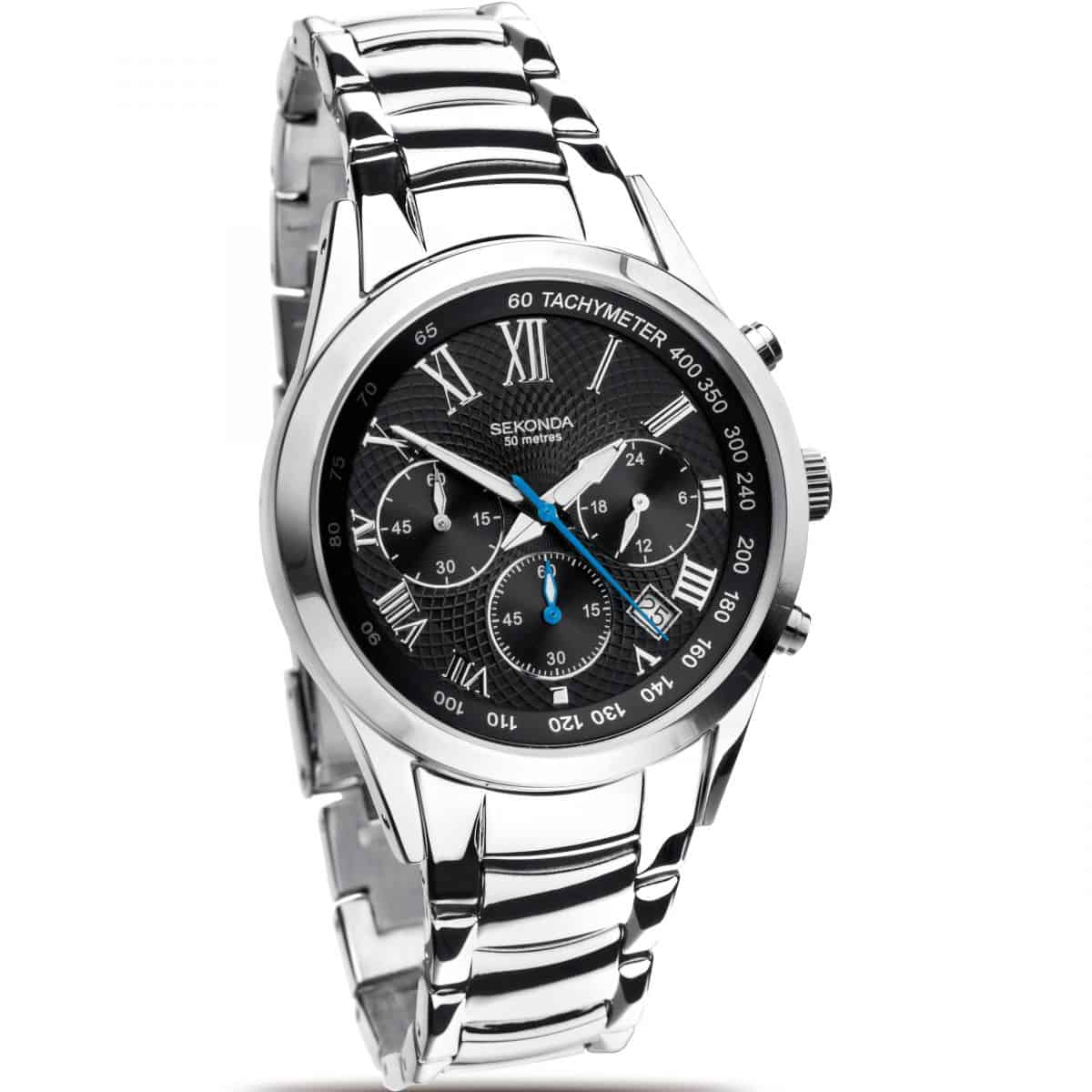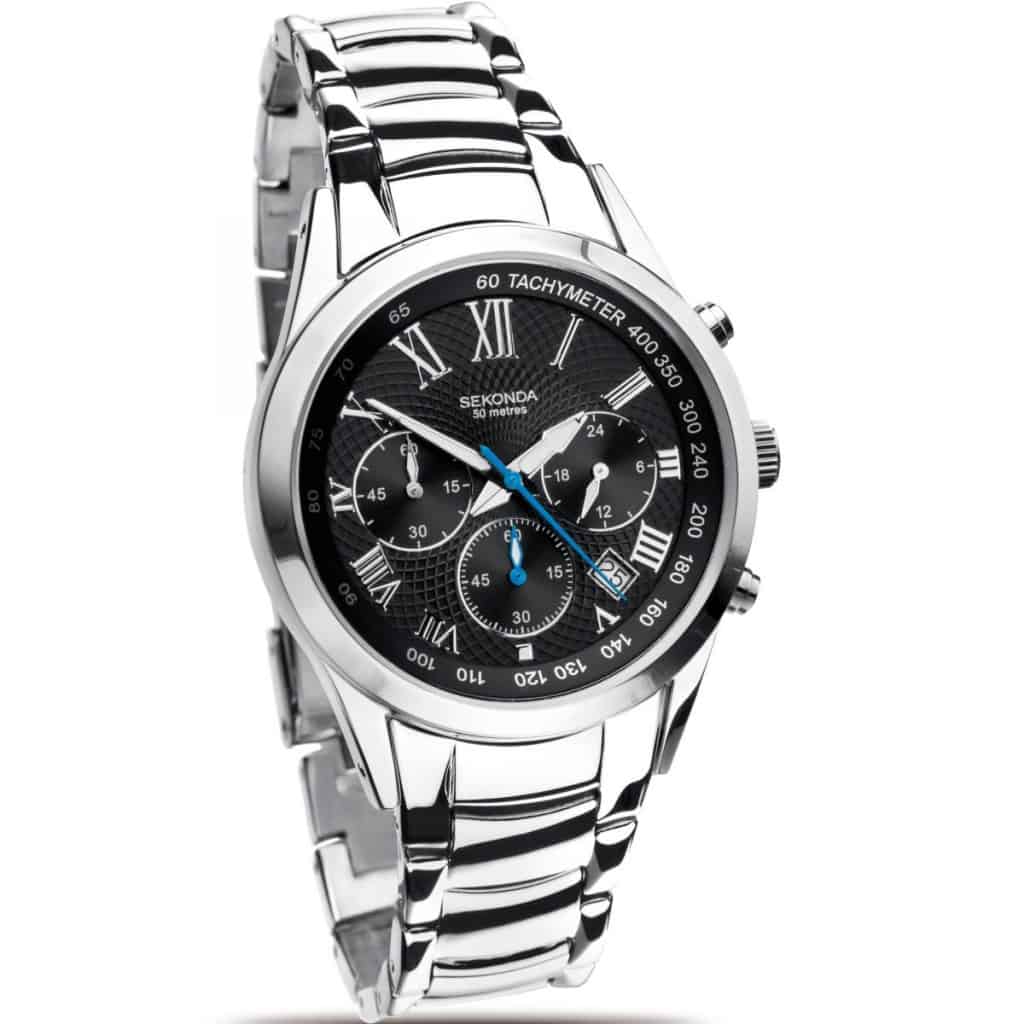 Check latest reviews, ratings and prices on Amazon
Sekonda 3888 Technical specifications
As always I wanted to get things started by taking a look at the overall specifications for today's watch. This usually gives people a chance to glance over some of the more important aspects of the watch they're considering.
Model Number: Sekonda 3888
Crystal Material: Mineral crystal
Case Diameter: 40mm
Case Thickness: 9mm
Movement:  Quartz
Water Resistance: 50m
Strap Material: Stainless steel
Dial and Casing Design

At first glance, this timepiece from Sekonda has quite a lot going on on its dial. There are the relatively large silver-toned Roman numeral hour marks, a date display tucked between the 4 and 5-hour markers, and 3 chronograph subdials on display.
I think if I were putting this watch together I'd have just got rid of the date display, I personally don't think the watch needs it and it ruins the design a little bit, for me anyway. I do however really love the textured finish to the dial which makes the whole watch look a little bit more expensive.
One of my favourite features for this model has to be the blue seconds hand, it stands out well against the rest of the dial and adds an awesome splash of colour. The three chronograph subdials display a 60 second, 60 minute and 24 hour timer, this is operated using the pushers on the side of the watch.
The casing for the Sekonda 3888 is made of stainless steel with a diameter of 40mm and a thickness of just 9mm. This is a fairly common size for most men's watches, nothing unusual going on here.
Strap & Clasp
The strap of this timepiece is made of stainless steel with a width of 18mm. This is a common size and works perfectly with the 40mm casing size. It fastens using a standard fold over clasp with the added benefit of a safety catch.
Movement
Powering this Sekonda timepiece is a quartz style movement. This is a battery powered movement that provides reliable and accurate timekeeping. Quartz movements are often fairly affordable which helps in keeping the overall cost of the watch down. This is exactly what I expected to find within a watch that's in this price range.
Crystal
On the front of the timepiece, we find a mineral crystal glass lens that protects the dial. Mineral crystal glass is specially hardened to offer a higher level of scratch and shatter resistance than normal glass. It's not as good as sapphire glass, but then again, we shouldn't expect to find sapphire glass in a watch that's in this price range either. All in all, it's exactly what I expected to find again, so I'm quite pleased with this.
Also Read: Best watches under £500
Water Resistance
The water resistance rating of the Sekonda 3888 is 50m, also known as 5 bar. A water resistance rating of 100m (as per Wikipedia) is suitable for swimming, white water rafting, and fishing.
Pros & Cons
I wanted to point out some of the pros and cons of this men's Sekonda 3888 watch and display them in a nice and easy to read format so you can see if this watch is right for you.
Pros
Very affordable
Chronograph timekeeping
Reliable quartz movement
50m water resistance rating
Cons:
A Final Word On The Sekonda 3888

If you're after something cheap and simple for day to day wear but still want a watch that looks smarter and perhaps a little more pricy than you actually paid, the Sekonda 3888 is ideal. I personally don't like displays that are this busy, but that's just a preference of mine, other people will have different opinions on this.
I was pleased with the overall quality of the watch and the components they've opted for considering the price of the timepiece. All in all I'd say it's well worth considering, you can't really go far wrong from a watch brand like Sekonda.
Having taken a look at the quality, specifications, and pricing of this watch, I've decided to give it a 7/10.
Where To Buy The Sekonda 3888

I like to stick to listing retailers that I've actually had experience buying from in the past. Below I've listed some of the top places to buy this watch from, check all for the best price.
Buy on Amazon

Thanks For Reading
I hope you enjoyed having a read through of this Sekonda 3888 review. As always let us know what you thought in the comments section below.
Why not check out our top 100 best watches under £1000 next.