Intent Watch Co: Great Watches for Only $50
Intent Watch Co is proud to announce the launch of their Kickstarter campaign. We have a relatively small goal of only $4,000 and have already raised close to 10% of the goal.
The Story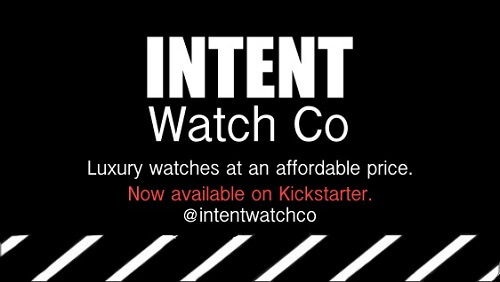 Intent Watch Co was founded in 2018 with a simple mission- to make watches with high quality materials and movements and make them available to everyone at low prices.
Our founder has always had a passion for watches, and was appalled that it was impossible to get a legitimately high-quality timepiece for a truly affordable price.
Read more: New Watches On Kickstarter
Most of the companies that have tried to do this in the past have ended up making very cheap watches with low quality parts and selling them for over $100, sometimes even over $200. We don't believe that this is right, so we started Intent Watch Co to change this.
Our passion for excellence is what inspired us in the beginning and it continues to drive us today. We pride ourselves in being known for our quality timepieces and no highly marked up prices.
All of our watches were hand designed in order to incorporate classic and modern aspects of design.  By using clean, sharp lines and modern finishes, we have been able to create what we believe to be the perfect blend between classic and modern.
The Watch
To start, we are launching our first line of watches: the Executive.
When first designing the Executive, we wanted to incorporate some classic and modern elements so that it would be more appealing to everyone.
To do this, we started by making our watch what we, and many watch companies around the world (including Rolex and Patek Philippe), believe to be the perfect size: 40mm.
This allows anyone with a small or large wrist to be able to wear the Executive and still look good. We then added both polished and brushed elements to it to give the Executive color and style that pops.
With its polished case, brushed steel dial and polished hands and hour markers, the Executive truly shines above other watches.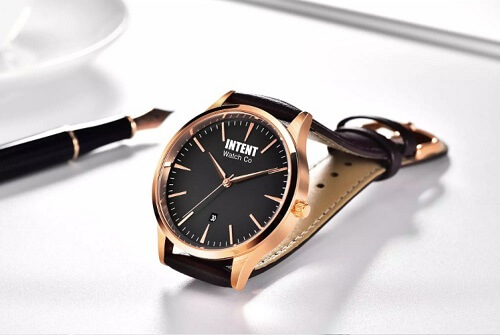 Once we had the design, we wanted to make sure that we chose materials that did justice to the great design and were better than our competitors.
The case back and dial are constructed from stainless steel, the case is constructed from a light high grade aluminum, and all the watches come on a plush genuine leather strap.
We believe that a watch's design is only as good as the materials and movement inside, so we took our design and materials and made a highly accurate Miyota Quartz movement the heartbeat of the watch.
With this movement, you will have the peace of mind that you are always on time.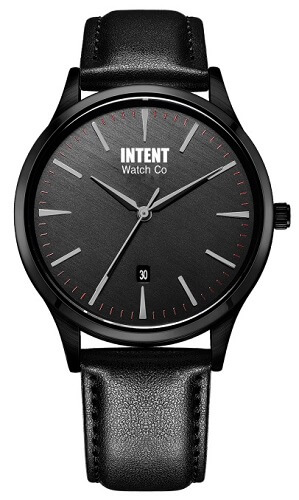 For more information on the Executive, here are the specifications:
Case Diameter: 40mm
Case Height: 9mm
Case: High-Grade Aluminum
Glass: Scratch Resistant Mineral Crystal
Movement: Miyota Quartz
Case Back: Stainless Steel
Strap: Genuine Leather
Complications: Date at 6 O'Clock
The Campaign
One of the biggest questions with all startups is always about funding. There are many options when trying to acquire funding, including getting loans from the bank, pitching to random investors to loan money and in exchange give equity, and many more.
When we were deciding how we wanted to fund Intent Watch Co, we decided that we wanted to give back to the community. By raising our funds via Kickstarter, we can allow you all, our buyers/funders/consumers, a chance to get your watches before everyone else and at discounted rates.
Right now on Kickstarter, all of our watches are available for only $50, which is $25 (33%) off of their future retail price. Our watches will never sell for this low again, so it is a great opportunity to get a beautiful watch and an even better deal.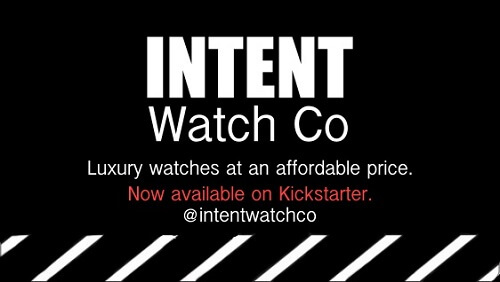 For more information, visit our Kickstarter here.
Connect with Intent Watch Co on Facebook here and Instagram here.