Hey everyone, today I was taking another look through the wonderful world of Kickstarter and came across an interesting campaign that I wanted to show everyone. The carbon fibre dial is what intially caught my eye, I just love the finish that it gives. From there I was then really pleased to see they were using sapphire glass, and a Swiss Ronda movement, all great components. The minimalist style is very in demand at the moment and with a minimum pledge equivalent to roughly US$75 for a watch, I'd say they're very good value.
Click here to view their kickstarter page
As usual I got in contact with the team behind the project and invited them along to introduce their brand and their watch. For now, I'll pass over to Alex Dask.
Hey, my name is Alex Dask and i'm the founder of Wanderlust Watches. I have a passion for watches, photography and travel. Wanderlust Watches is really a combination of all those passions.
When we travel we learn about the culture, people and customs of the places we visit. We create stories and memories that we cherish for a lifetime. My goal is for each of Wanderlust Watches collections to capture the personality of the city it is designed upon.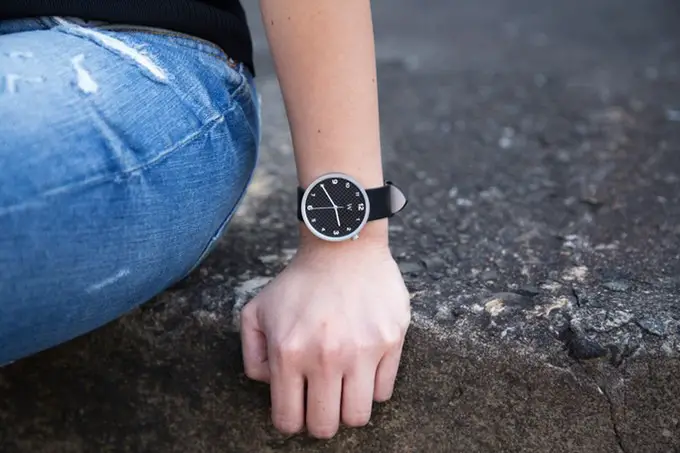 I want each timepiece to transition to suit your lifestyle – whatever the adventure – from coastal holidays in Santorini to racing around on a bike after brunch in Manhattan.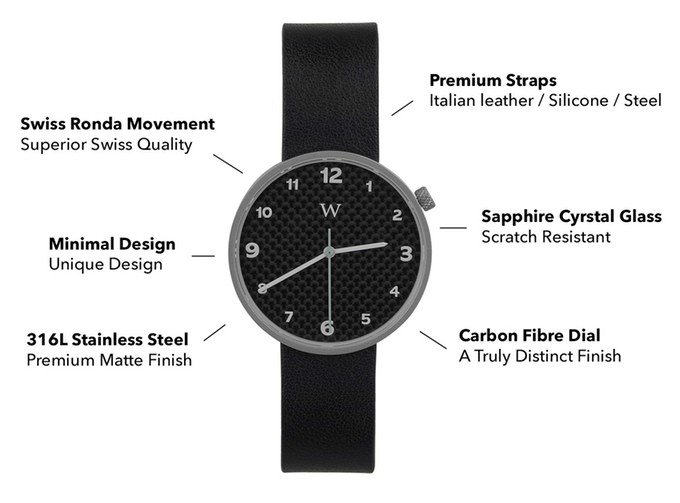 My latest collection is The Los Angeles which has just launched on Kickstarter. My goal for this collection was to maintain our minimal design philosophy, yet with a more bold statement to reflect the vibe of Los Angeles.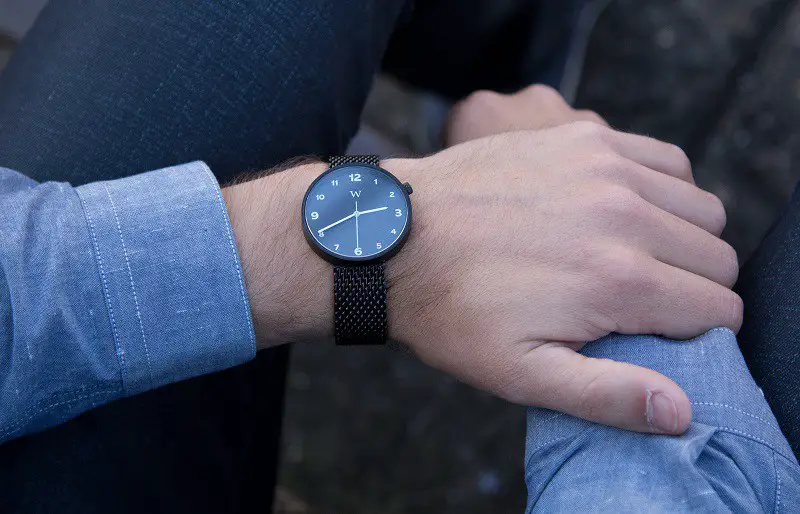 The interchangeable straps each reflect a different area of Los Angeles from the glitz and glamour of Hollywood to the chilled out vibe of Malibu.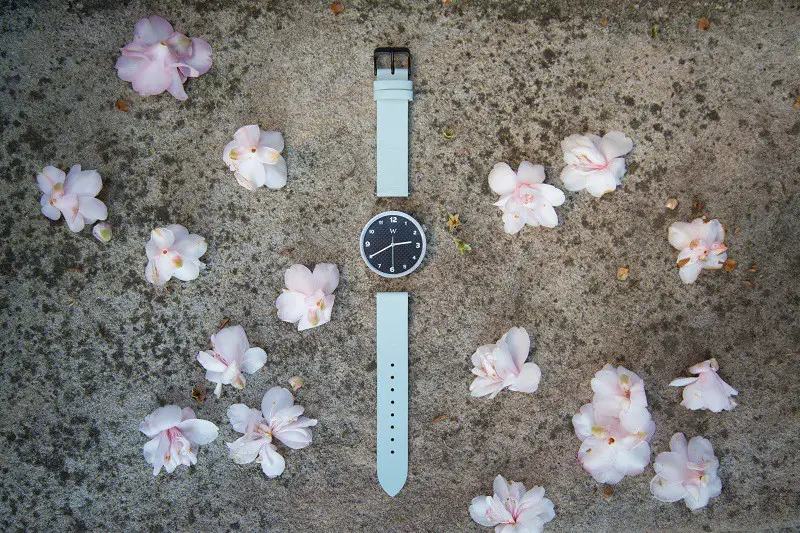 I'd love to hear your feedback so please feel free to drop me a line here: [email protected]
You can check out our campaign here
Conclusion by Liam @ The Watch Blog:
Personally, I'm really liking the overall style of this timepiece from Wanderlust. The unique finish a carbon fibre dial gives the watch looks awesome, it's a little different, and that's what I like to see when I'm browsing kickstarter. There's plenty more images of the watches on the kickstarter page so I encourage everyone to head there and check them out too. It would be great to see this project get fully funded, there's 24 days to go, I wish Alex the best of luck.
More images: