Question: What's the best site to buy watches from online?
This is what we're looking into in this article. To answer this you've really got to look at what you consider the best? Are you after the cheapest prices? Biggest selection? Best customer service? Luckily with each site I'll show you I'll talk about the advantages and disadvantages of each site. These will be listed in order of my favourite to least favourite, they will all be very good choices though.
First up, Amazon
Click the link above to head straight to the watch section on Amazon
Good Prices
Helpful Review System
Amazon Buyer Protection
Amazon Prime Members Get Quick Next Day Delivery On Some Items
If you haven't considered buying your watches from Amazon before you clearly haven't checked out their prices. When I was building up my price comparison section I noticed quite the pattern, watches that were slightly off season were normally cheaper on Amazon than the watch shop etc. Was quite interesting really, if you're me and you're into that stuff. Anyway one of the beauties of buying from Amazon is you get the chances to read their reviews on independent products and Amazon has so many buyers you can normally find a good spread of reviews. This way you'll see other peoples opinions who have already bought the watch, always handy right?
Secondly, Watch Shop
Click the logo below to head straight to the watch shop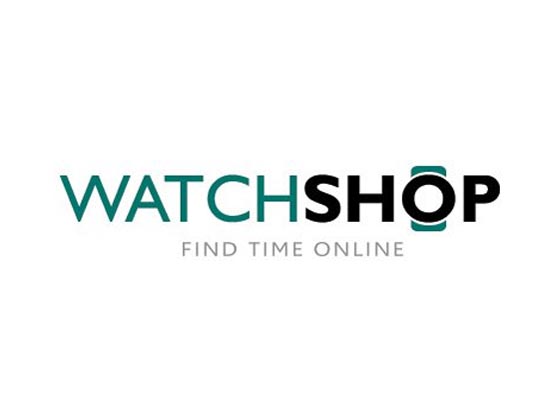 Awesome Sales
Watch Strap Adjustment Free 
Great Service
Huge Selection
This is a site I've also bought frequently from in the past. Again I spotted something when I was doing my price comparison work, this site and the next one I'll be mentioning tend to price match each other. The only difference will occur when one has a sale and the other doesn't in most cases. The main reason I come to here instead of Amazon is usually their sales to be fair, sometimes up to 70%. If you follow this page on twitter I do try to share when I see they have a sale on. Funny story a few years back whilst I was travelling around Europe I got their email saying they had a sale on, I bought 5 watches from my hotel room via my mobile, when I arrived home a few weeks later they were all waiting for me, talk about impulse buying right?
Thirdly, The Watch Hut
Click the logo below to head straight to the watch hut
0% 12 Month Finance Available
Large Selection
Great Service
No hassle Returns Policy
As I mentioned above, they tend to price match with the watch shop so it comes down to who has what in stock really. They do however offer financing for watches above £278.88 – odd amount I don't know why. 12 months is completely interest free you just pay 10% at time of purchase, with more expensive watches it is handy to spread out the cost. This is a pretty useful feature that I've used in the past and all worked well, I was impressed. They normally have some form of sale going on which you'll find here, some pretty decent deals to be had.
In Conclusion
I've found all of these sites have worked for me in the past and I've amassed quite the collection of watches with them all. Each site has it's merits it's just what works for you. Personally these days I buy most of mine through Amazon, but it's only say 60%. So these are my 3 most recommended sites to buy watches from online as I've tested them all.
Honorable mention to ebay if you're looking for a second hand watch, I bought my vintage Omega through them and was very pleased and I think I got a pretty good price. Just with ebay you do have to be careful and check peoples feedback etc and it can be a bit more risky which is why I haven't put it as one of my main suggestions.
Let me know what your experiences of any of these sites has been like in the comments below, also is there another site you use often that I should be telling people about? If so let me know, we want this article to be as helpful as possible of course.
Hopefully with any luck this has solved your problem, if you landed here you were probably wondering where would be the best site online to get your next watch from. If you do end up buying one, why not send us a tweet and a picture of your new watch and we'll share it online with our fans.
Many thanks for taking the time to read this everyone, hope it's been helpful.
Helpful articles you may enjoy
Top 21 men's watches under £200
100 ultimate list of men's watches under £500