Michael Kors Women's Watch MK3192 Review.
Hello, today I'm doing a Michael Kors MK3192 review. This is another one of Michael Kors best sellers and it's from their Darci collection. Should be quite interesting to have a closer look at it, I tend to like a lot of the Micahel Kors designs. 
(Click on any image to head straight to the product page for prices and specifications)
Anyway, I'll get on with my MK3192 review below and you can find out the price on Amazon today, enjoy.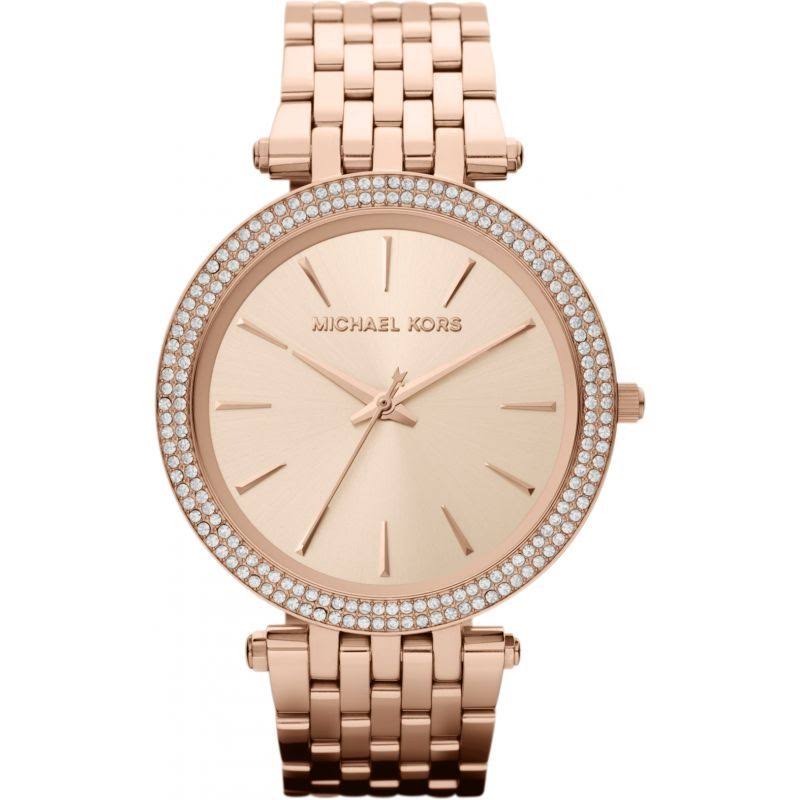 At the bottom of the article, I'll show you some of my recommended places to buy this watch from
My Initial Thoughts On This Watch
The watch has quite a luxury look to it. With this posh rose gold PVD finish, the glittering effect on the bezel and the oversized finish, it's easy to see why this has been such a popular watch for Michael Kors. I like the design of the dial, it's very clean and smart looking with the baton hour markers and slender hands.
Movement
As with many of the Michael Kors watches, this timepiece uses a reliable Japanese quartz movement. It's a fairly simple movement as there aren't any extra complications on the watch, but it's an affordable, accurate movement which is why it's so widely used.
Type of glass
As is fairly standard for a watch in this price range, this watch from Michael Kors has a mineral glass front. Mineral glass is specially hardened to be resistant to scratches and knocks. It's what I would expect to see in this price range, so offers fair value for money.
Size
I mentioned earlier on that this watch has a popular oversized finish to it. The casing diameter is 39mm which is classed as large for a ladies watch, it's in the boyfriend style. As for the thickness of the watch, it's only 7mm so it's still fairly slim actually. Put together, this gives the watch a very nice profile overall.
Watch strap and clasp
I've included a pretty good picture of the strap below if you wanted to take a look at it. It's actually one of my preferred chain styles as I think it looks a lot nicer than some of them that are available. The width is 13mm and it uses a push button release clasp that I also happen to prefer over a standard fold over clasp.
Water Resistance:
With a fairly modest 50m water resistance this watch is suitable for swimming, white water rafting, non-snorkeling water related work, and fishing. I don't know if it's really the style of watch you'd be going white water rafting with, but it's nice to know it could survive it at least.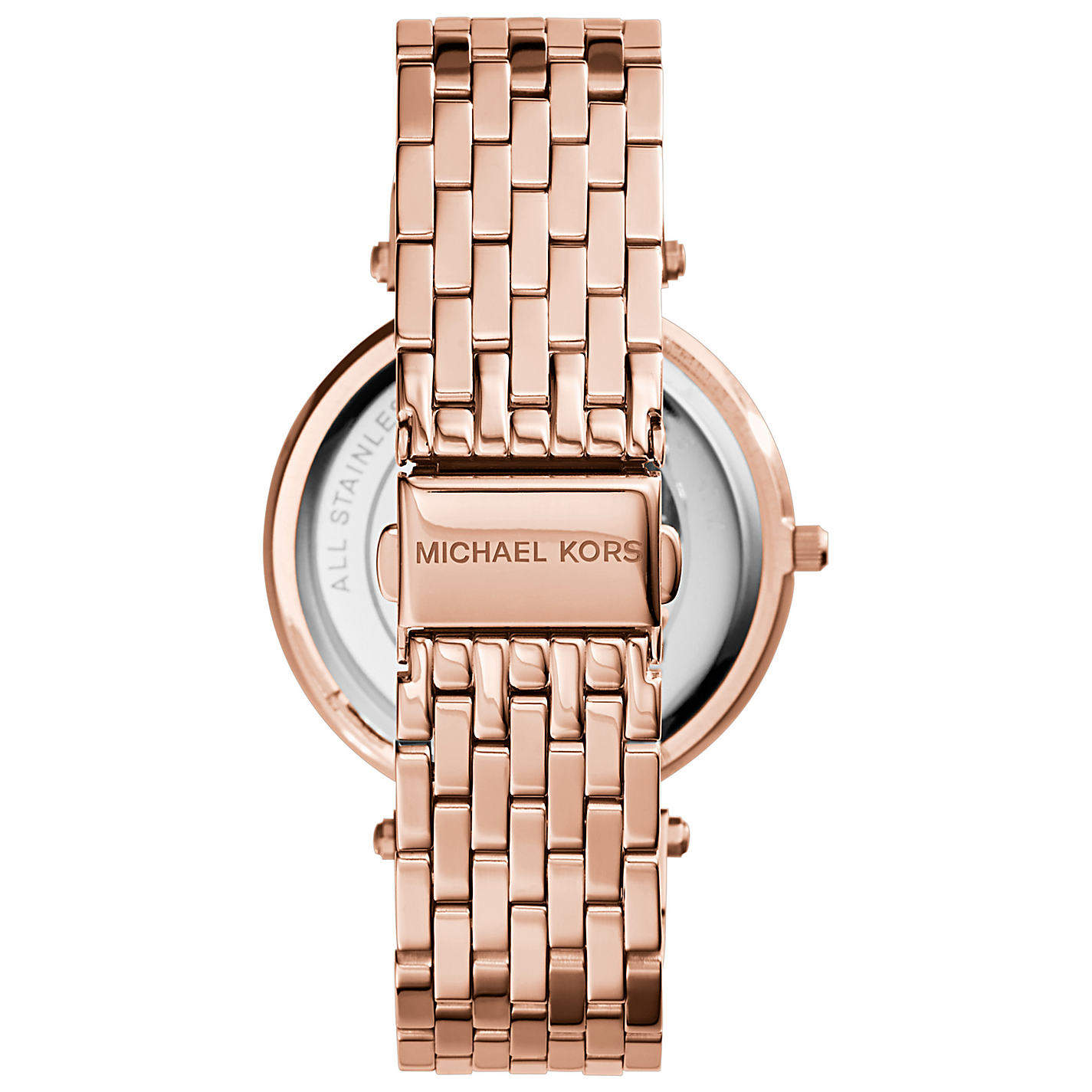 Features:
Brand: Michael Kors
Model: MK3192
Dial Window Material: Mineral Glass
Clasp Type: Push button release clasp
Case Material: Stainless Steel PVD Rose Gold Plated
Case Diameter: 39mm
Case Thickness: 7mm
Band Material: Stainless Steel
Band Width: 13mm
Calendar: NoDate Display
Movement: SJapanese Quartz Movement
Water Resistance Rating: 50m
Conclusion
Overall I'd say this is a really pretty looking watch, I can understand why it's been so popular. It seems to be bought as a gift most of the time, and it's in the sweet spot price range so it makes sense. As far as value for money goes for a Michael Kors watch, I'd see this is very fair.
Hope you found this Michael Kors MK3192 review useful and enjoyable, comment below and let me know what you think of it. You can find out the price and more details on Amazon
Where to by the Michael Kors MK3192
I like to stick to listing retailers that I've actually had experience buying from in the past. Below I've listed some of the top places to buy this watch from, check all 3 for the best price.
Thanks for reading, find more of my watch reviews below.