Michael Kors MK8184 47mm Rose Gold Men's Watch Review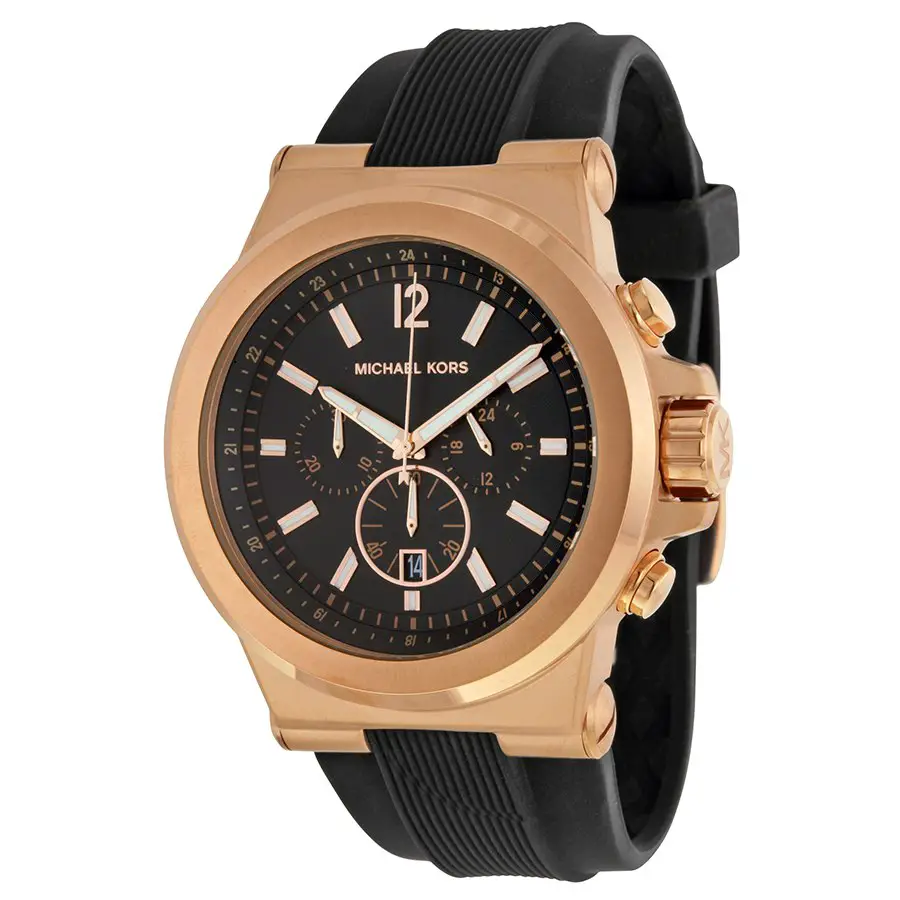 Today I'm reviewing the Michael Kors MK8184.  The Michael Kors watch range has pretty much had an explosion of popularity in recent years, they're now one of the bigger selling watch brands. Hope you enjoy the review below.
If you're interested in Michael Kors watches you should check out my
top 10 Michael Kors watches for men
. This watch is available on
Amazon.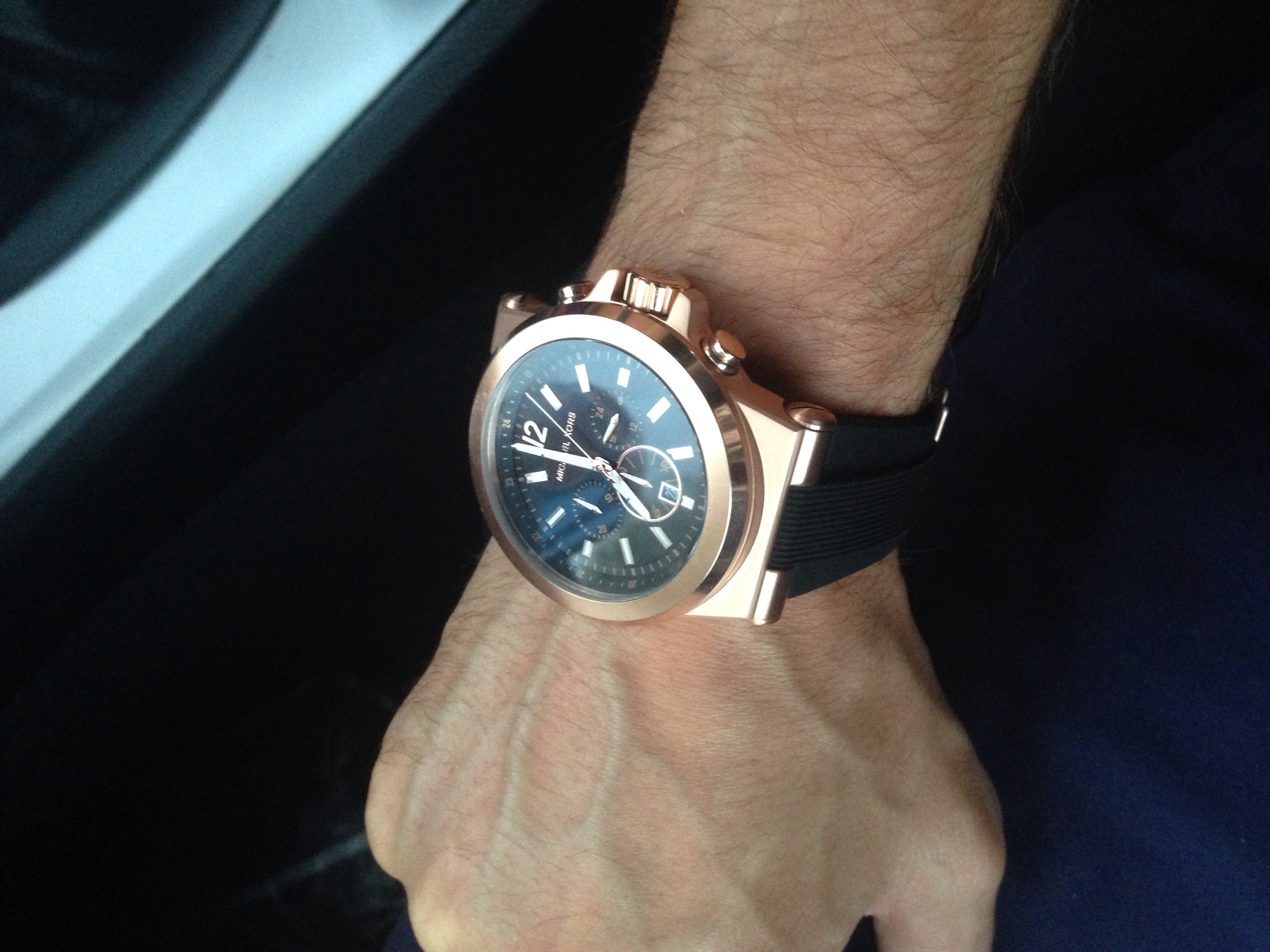 Firstly let's take a look at the specifications and watch features.
The Micahel Kors MK8184 has a couple of features worth noting. It has a chronograph movement and a large rose gold plated casing. This style of watch classes as oversized.
Looking at the size of the watch, it's case is 45mm diameter which is nice and chunky, and the thickness is 10mm.
Click here to get a full list of features and specifications.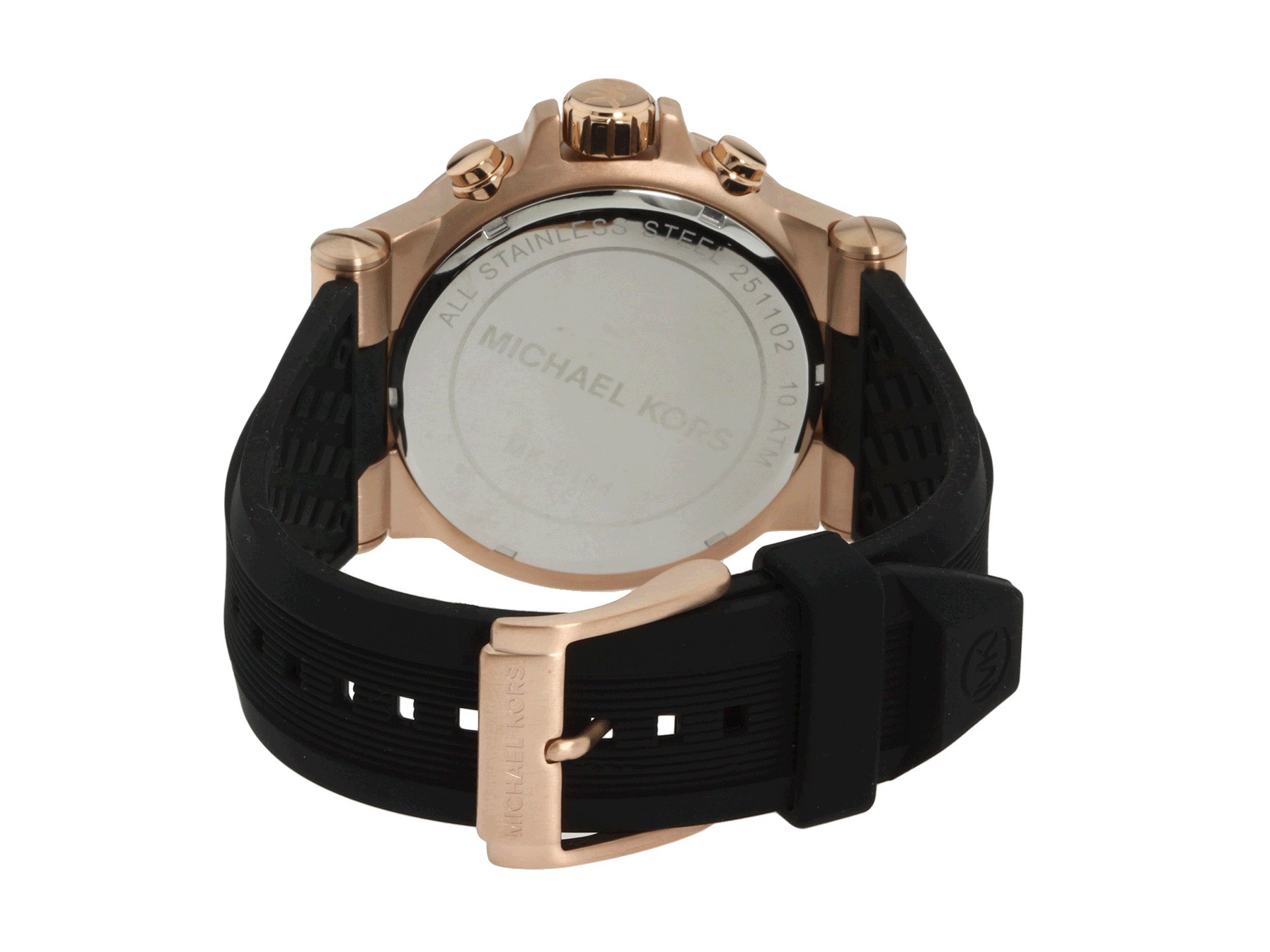 My overall thoughts on the Michael Kors MK8184? Stunning head turner. With the oversized style you're bound to get people noticing this watch. As you can see in the image below this would go perfectly with a shirt suit combo. You may have trouble fitting it under your shirt cuff but this will only make it more noticeable. I think the rubber strap gives this a nice comfortable feel and will be hard wearing. All in all this is a very nice watch and it's affordable!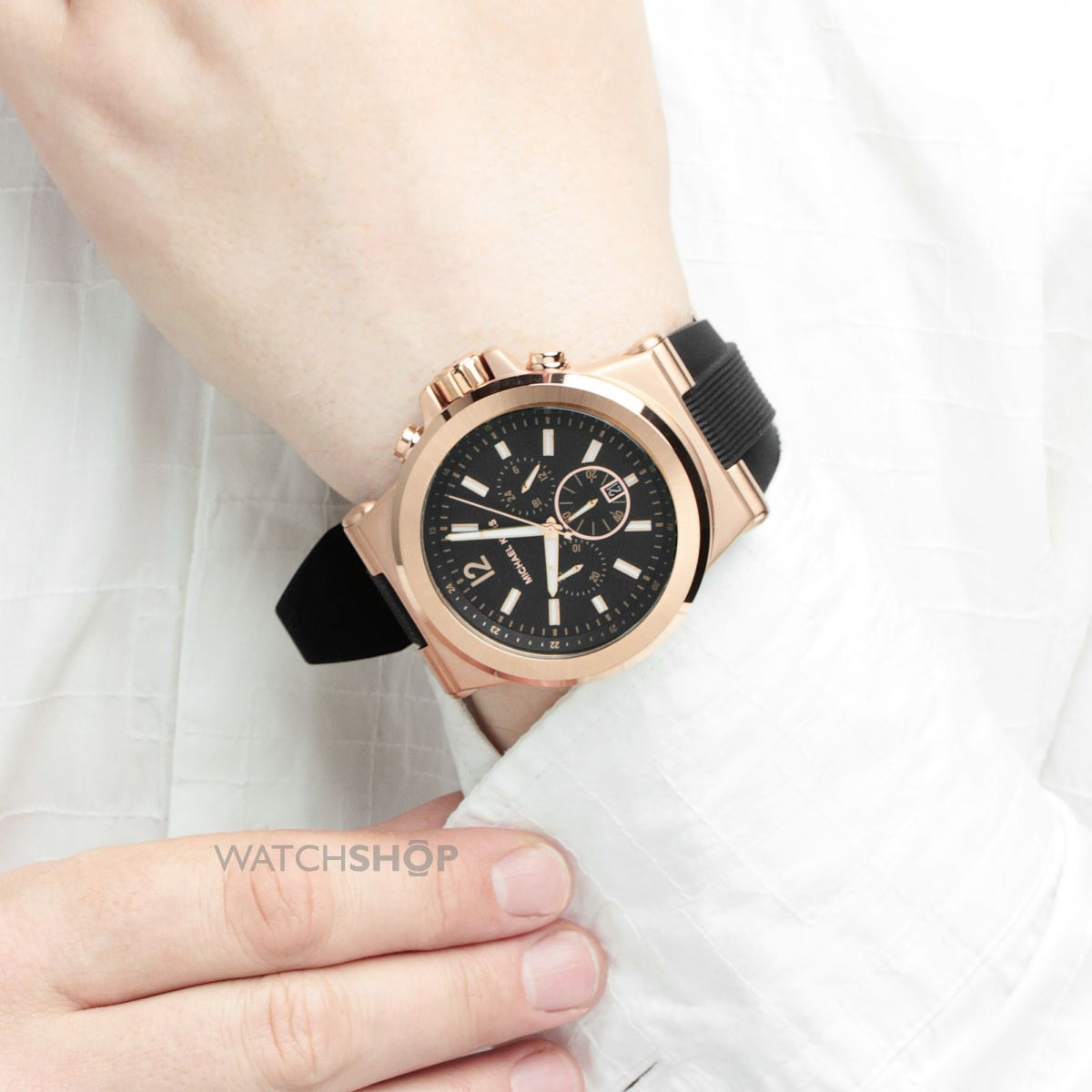 Hopefully you found this Michael Kors MK8184 review useful. Let me know what you thought in the comments.
This watch is currently available through Amazon. You can purchase it from Amazon, and find out more information by clicking here.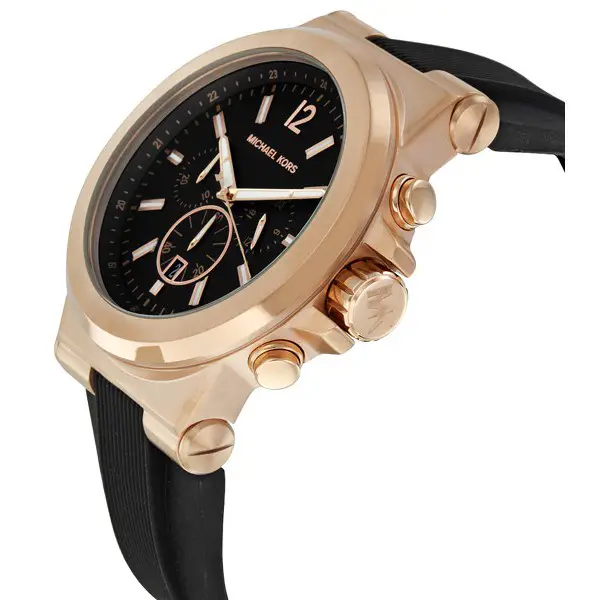 If you need any advice please do feel free to get in tough in the comments below, or use the contact us page.