Hey everyone, time for another awesome Kickstarter introduction. As usual, I was having a browse through the latest Kickstarter projects and came across Atlas Time Co. I loved the look of their watches, they've gone for a minimalist style whilst keeping to high-quality components. The minimum pledge that receives a watch is $79 that I'd say offers some brilliant value for money.
Click here to view their Kickstarter page
 I decided to invite them along to introduce their project and tell us about their watches today. For now, I'll pass it over to the team behind Atlas Time Co.
https://www.youtube.com/watch?v=41ImSRbxlhw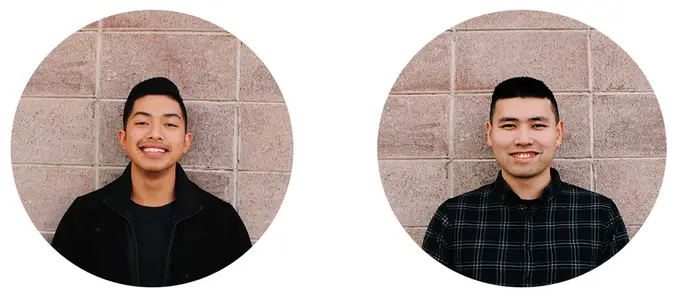 Hi, we're Danny Tran and Auden Wu, and we started Atlas Time Co. in 2015. Brought up in a high-tech ecosystem of startup companies, we wanted to create something that was refreshing and new without the technological footprints of Silicon Valley. But rather than just creating another "timepiece" in an incredibly saturated industry, we wanted to develop a lifestyle brand that many people can associate with.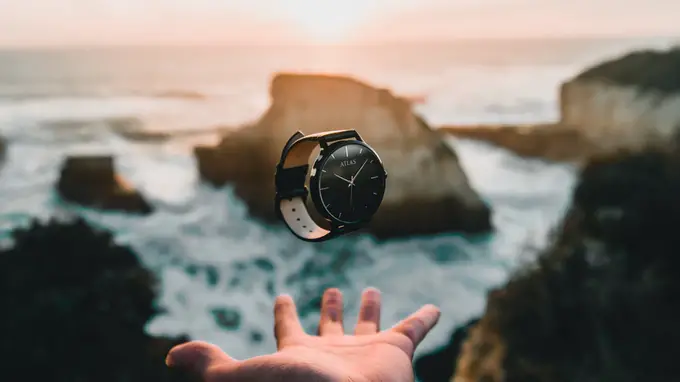 We've always been big dreamers with a huge aspiration to travel across the world and living for redefining moments. So bringing to mind the theme of adventure and living your life to the fullest was a concept that we wanted to incorporate within the brand itself. We want to create products that represent and are designed to keep count of every precious moment you spend in life. In other words, products that represent how timeless quality can genuinely be.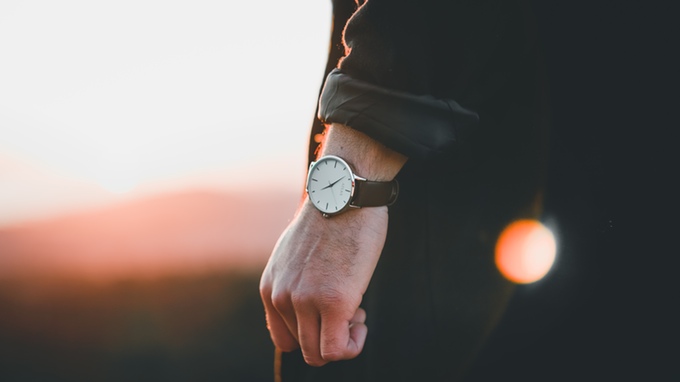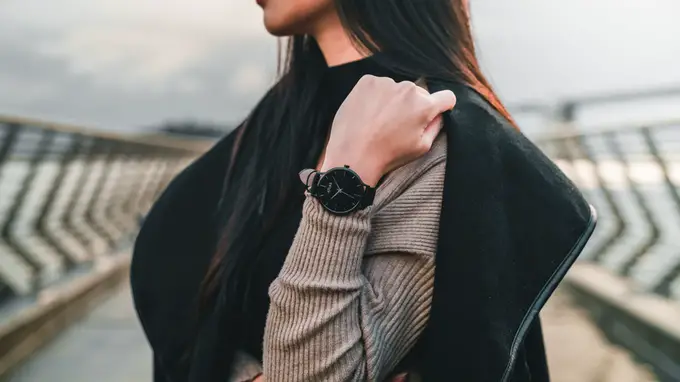 We are now live on Kickstarter with our first line of contemporary unisex timepieces- The Apollo Series. We designed this line to showcase minimalism in the best possible ways. There's the belief that just because a timepiece is simple, that doesn't mean that it can't be a quality-class crafted product.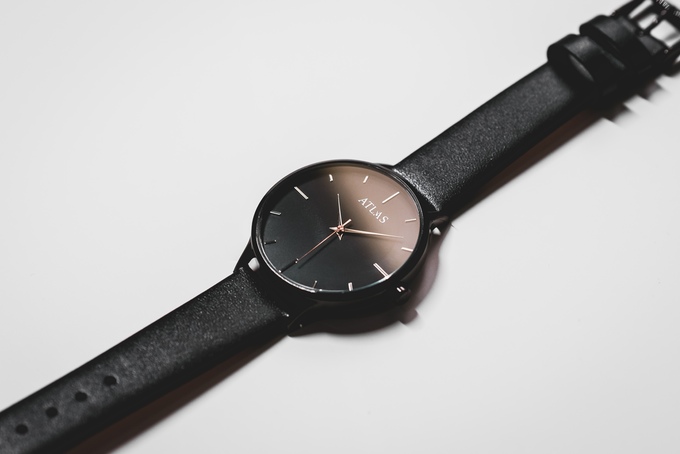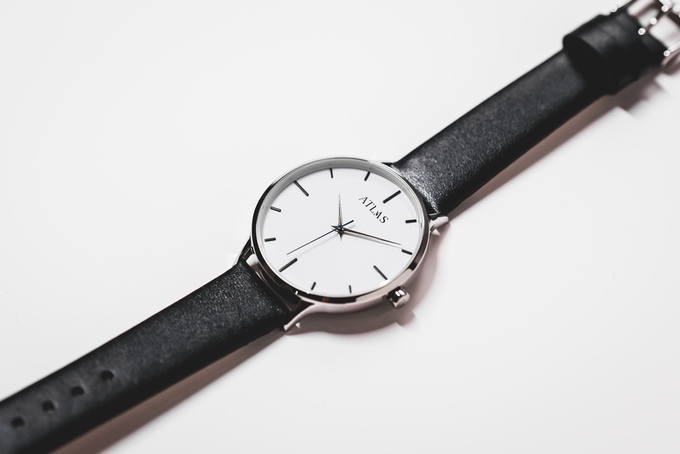 We wanted these watches to be the perfect blend of precision, reliability, and functionality for the daily wearer. In each timepiece, we've included premium components such as Swiss Quartz Movement, Premium 316L Stainless Steel, Sapphire Crystal Glass, and Genuine Calf-Skin Leather. This is in addition to an all custom-molded case, steel markers, and triplex hands that make it stand out from the masses. Moreover, we've included distinctive engravings and embossments throughout the entire watch on the caseback, crown, buckle, and strap that gives it that individuated uniqueness.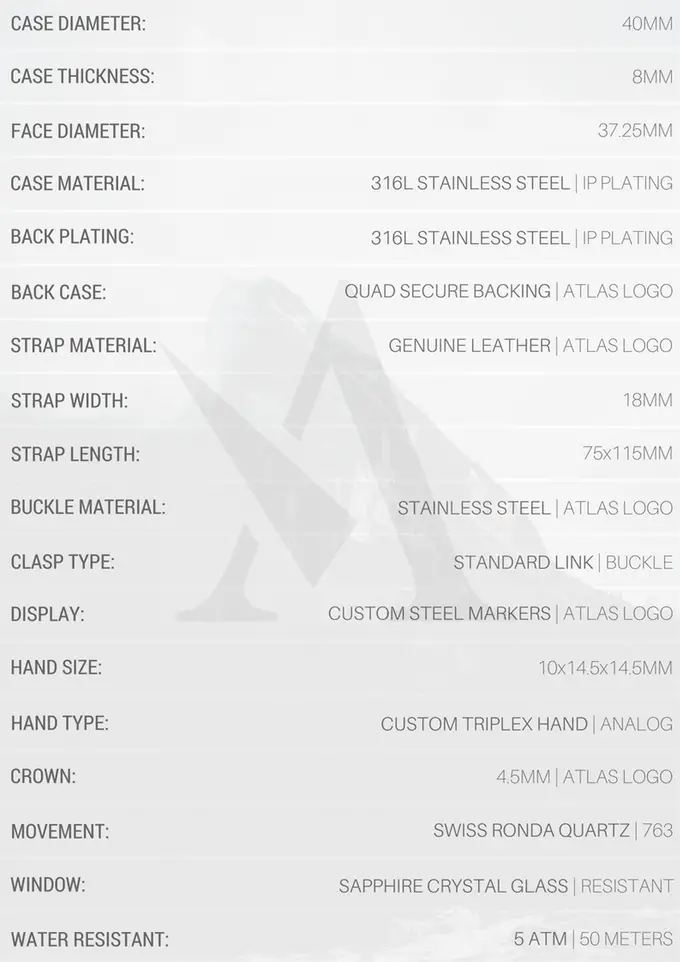 With traditional pricing models, many watch companies are known for marking up their costs up to 1000% due to a number of middlemen. By implementing a direct-to-consumer model, we are able to ship a high quality timepiece directly to you for under $100 (Kickstarter special only!). Being watch enthusiasts ourselves, we wanted to disrupt the inflation model that big companies impose on their products. Cutting high margins and the discrepancies between price and quality is key to our business, as the goal is to put our supporters first.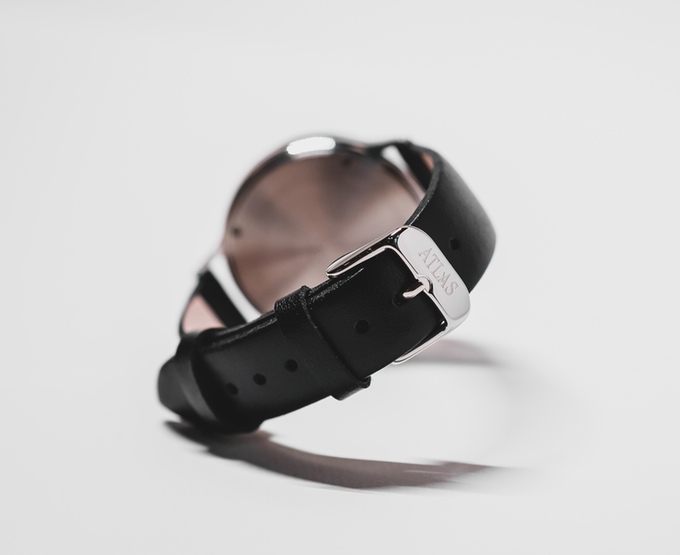 The Apollo Series is available in three different colorways: The Apollo Vanta, The Apollo Spade, and The Apollo Native. After countless prototypes and debating which different color schemes to go with, we ultimately decided on those three along with Rose Gold, Azure Blue, and Platinum Silver triplex hands. Rather than providing a large number of options, we wanted to simplify the line with designs that are ageless, tried, and true.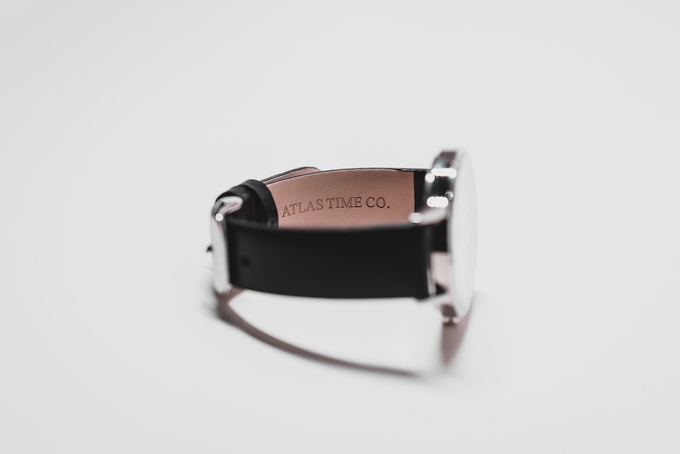 Fast forward a short period of time since launching the campaign, we have already successfully reached our funding goal and cannot thank our backers enough. Bringing contemporary streetwear with a style that ties together with minimalism and luxury was our goal and we are glad to see a community of supporters behind us that believe in the project and brand's vision. To support the project on Kickstarter, visit http://kck.st/2gJcfk4.
Kickstarter Link: http://kck.st/2gJcfk4
Conclusion
Atlas Time Co. Are another project that's already fully funded with 31 days still to go, fairly impressive. It's no surprise really when you consider what you get for the money, just take a look at that specs chart and the style of the watch, you'd have to agree it's a good deal.
I'm really pleased the guys have managed to get funded, here's hoping they can reach their next stretch goal, best of luck.