My name is Ron de Jong, 28 years old from the Netherlands. I founded de Jong Watches after my first project of a small 10 piece limited edition watch, which was inspired by my favorite car the Lancia Delta Integrale Evo 2. After that limited edition I really started to get into independent watches.
Their use of amazing materials and unique designs really is something to be inspired by and something to strive after. That is a big reason I choose heated blue steel hands and the use of enamel dials.
The overall look I wanted is a watch that can be worn in a sporty manner for example with the mesh-strap, but is also classic with a twist. The case design has a big roll in that, and is for me personally the biggest feature of the watch, also giving it a lot of layers.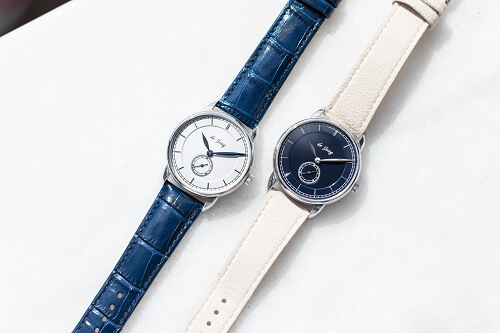 Specifications
Case: 39,5mm stainless steel
Dial: Enamel
Hands: Steel and heated blue steel on the white version
Glass: Sapphire crystal
Movement: Sellita SW260-1
Straps: (quick release) Blue leather, crème suede & steel mesh
Water resistance rating: 5 atm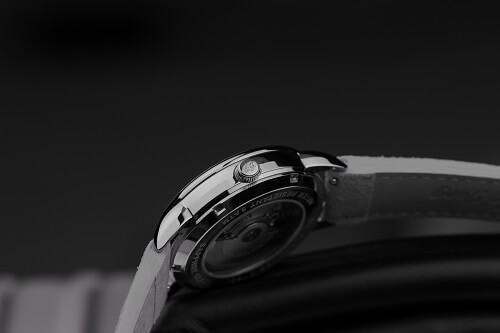 The case design is classic with a subtle twist. The lugs are a modern version of the teardrop lugs with a line in the middle that runs over the side of the case giving it more layers.
The shape of the lugs is also an inspiration for the hour hand, where you can also find that subtle line running through the middle, making it play in the light from certain angles. Which is even more visible with the white version with the blue heated steel hands.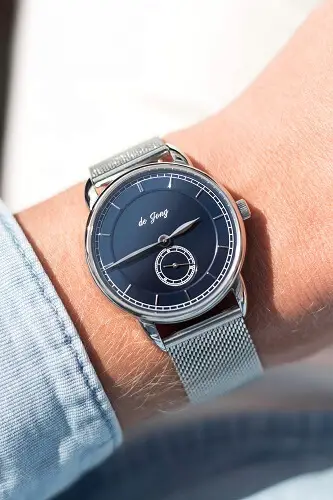 The dials are made from enamel (oven baked) which are layered. That is also referring back to the whole design of the watch. I used enamel dials because of the history it has in horology and the overall classic look that is gives. The enamel isn't reflective which is good for when you take a 'wristie'.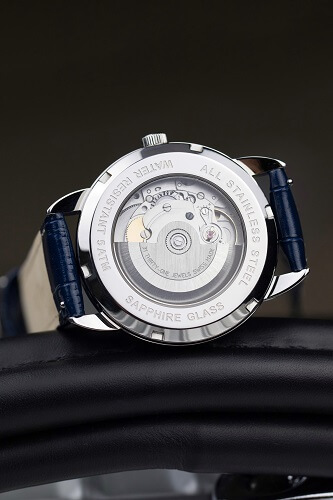 Movement choice is the Sellita SW260-1, a robust and reliable Swiss automatic movement. It has the 60 second sub dial at the 6 hour mark. In the future I would like to explore more with other movements if that is possible. For now it was important to give everyone something of good quality that is reliable, to have the best wearing experience.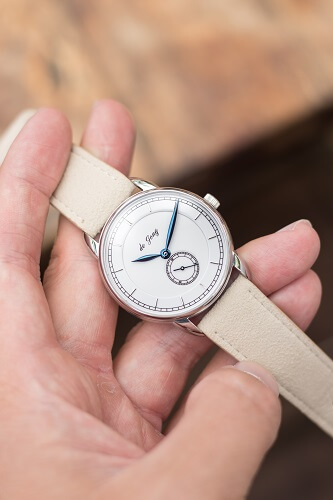 The pricing will be $425 US dollars on Kickstarter for the first tier. Second tier will be $25 US dollars more and only be activated when the goal is reached. These two versions will also only be available on Kickstarter with a maximum of 200 combined pieces.
The watches will be numbered on the back case according to the amount of that piece that is sold. It will also come with all three straps. The straps are quick release, making it easy to switch between them. Everything is packaged with a watch roll in a velvet bag.
How to follow This Kickstarter Campaign
The kickstarer will be live in the beginning of next year. You can subscribe on the website: www.dejongwatches.com to get updates and to be the first notified when the Kickstarter is live. You can also follow me on instagram: www.instagram.com/dejongwatches