Bulova 96b175 Review
Hello everyone, I'm looking at another Bulova for today's watch review. One of my favourite brands.
I'm reviewing the Bulova 96B175, available here from Amazon. And yeah I'll be honest it's above the price range I normally review but as it was Bulova I couldn't resist
So where do I start, it's quite the statement piece. It features a oversized style case at 46mm and 18mm thick. A quality weighty feel to it. The case itself hypo-allergenic and tarnish resistant stainless steel.
So what makes the 96B175 Bulova so good? Well, the precision chronograph timing keeps it accurate to 1/1000th of a second over a 12 hour time frame. And the UHF movement vibrates eight times higher than a standard quartz , which gives you a much higher accuracy for time keeping.
The clasp is a standard fold over design. The band is 24mm wide which is a thicker design that works very well with the whole chunky design of the watch. See picture below
For more specification on the watch follow this link after you've read the whole Bulova 96b175 review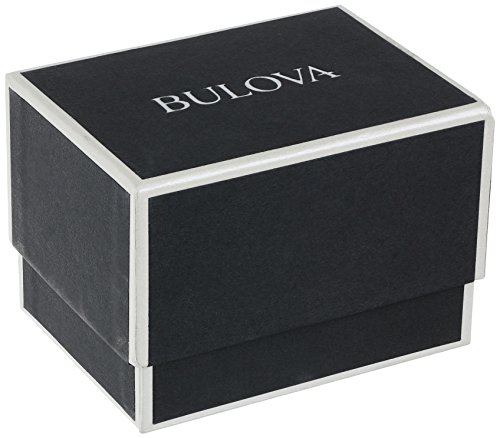 I'm definitely falling for this watch. I love my oversized watches as I'm sure my regular readers are well aware, and this is just ideal. I don't often go for watches over £500 but you really do feel like you are getting value for money. The watch feels and looks like it would be in that price bracket.
More on the Bulova 96B175
So the take away from this would be it's a great looking watch but Bulova need to up their packaging game. Which is fair. A £500+ watch should come in a nice box. A decent wooden box would only cost them around £3.
Thanks for reading my Bulova 96B175 review
I hope you found this Bulova 96b175 review useful. Please stay and have a look around the site, you may spot something else you like!
You can purchase the watch on Amazon
Thanks for reading, don't forget to subscribe and follow up online.