Best Seiko Kinetic Watches
Seiko mechanical watches are highly prized by collectors: from the Seiko "5" series (the 5 reflects five key features of the watch, namely automatic winding, day and date display in a single window—rare at the time, water resistant, recessed crown at the 4 o'clock position and durable case and bracelet—i.e. steel),[5] which is the most common, to the highly prized luxury "Credor," "King Seiko," and "Grand Seiko" lines.
The A359 5040 Sports 100 Chronograph, released in 1981, is an extremely rare chronograph, with only a few examples seen world wide. An employee of Seiko Australia, in response to request for information about the watch stated, "Sorry, all the details of that model have been lost in the mists of time. We have no images on file."
Today, Seiko Kinetic watches account for a large proportion of sales that combine the self-energizing attributes of an automatic watch with quartz accuracy. The watch is entirely powered by its movement in everyday wear.
Today we are going to be taking a look at the 10 most popular Kinetic Seiko watches available for men.
1. Seiko Gents Titanium Kinetic SKA495P1
2. Seiko Gents Kinetic Watch SKA649
3. Seiko Men's Sportura Kinetic Stainless Steel Black Dial SUN015P1
4. SEIKO KINETIC SKA550 GENTS STAINLESS STEEL CASE AUTOMATIC DATE WATCH
5. Seiko Kinetic Men's Watch SMY119
6. Seiko Men's Quartz Watch Kinetic SKA571P1 with Metal Strap
7. Seiko Men's Chronograph Watch SNDA65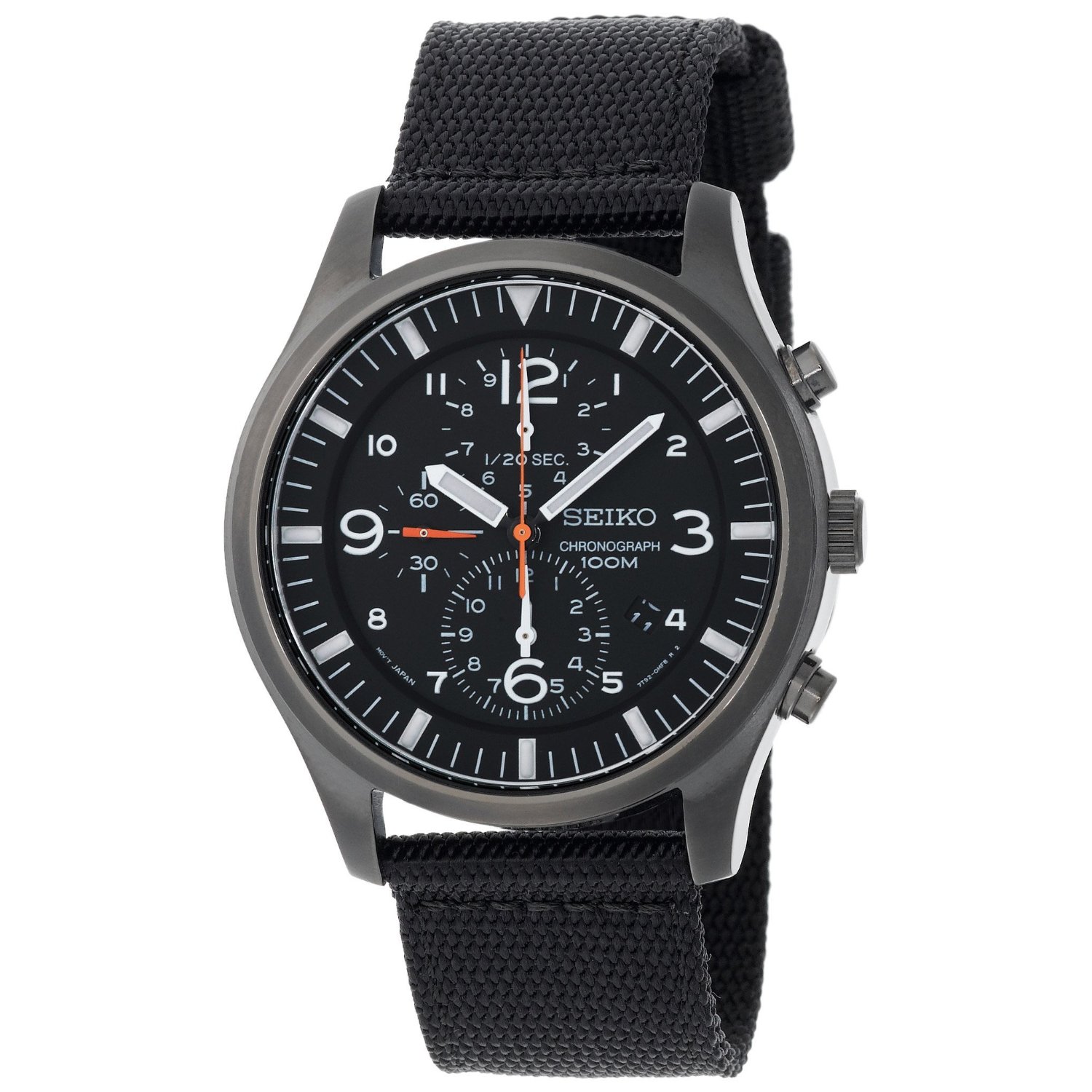 You can read my full Seiko SNDA65 review here.
8. Seiko Sportura Kinetic Direct Drive Watch SRG021P1 
9. Gents Seiko Kinetic Stainless Steel Divers 200M Water Resistant Watch on Bracelet, with Date. Ref SKA369P1 
10. Seiko Kinetic Mens Watch SMY139P1 
So there you have it. 10 of the most popular Seiko Kinetic watches currently available. Any you think I've missed off of the list? What's your favourite? Join the discussion below.