Hello and welcome to today's post. Today I'm showcasing the 8 most popular Kinetic watches for men. This entire list is dominated by Pulsar And Seiko. If you like these brands I suggest you also take a look at these posts – Top 5 seiko watches for men and 8 most popular Pulsar watches for men.
My favourite from today's list is actually number 1, it has a nice easy to read dial with a simple design. What's your favourite in today's post? Let me know in the comments below.
1. 
New Pulsar Kinetic Watch PAR087X1 with Black Strap
2. Seiko Men's 21 Jewels Automatic White Dial Stainless Steel Watch (SNK789)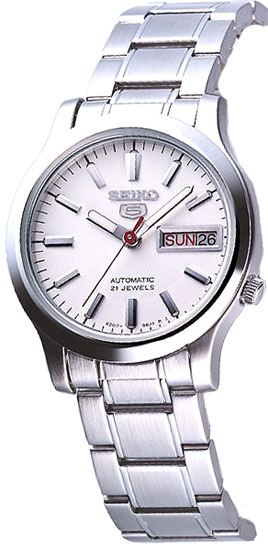 I highly recommend checking out more of the top Seiko watches in this popular list.
3. Seiko 5 Men's Automatic Watch with Green Dial Analogue Display and Green Fabric Strap SNK805K2
4. Pulsar Gents Watch Pulsar Collection Classic PJ6021X1
5. Pulsar Men's Kinetic Sport Stainless Steel Grey Dial PD2035X1
6. Seiko Gents Kinetic Watch SKA649
7. SKA493P1 Mens Seiko Titanium Bracelet Watch
8.  Seiko 5 Men's Automatic Watch with Black Dial Analogue Display and Black Fabric Strap SNK809K2
Thanks for reading, I hope you enjoyed. That was the 8 Most Popular Affordable Kinetic Watches For Men You Need To Consider. See you at the next post!