Les Noble Watch Roll Review
Watch rolls have been growing more and more popular recently, with their affordable pricing and ease of use it's easy to see why people are turning to these as their go to watch storage instead of chunkier watch boxes. Watch rolls are perfect for those who travel as they're lightweight and compact.
The watch roll I'm featuring today comes from Les Noble www.lesnoble.com and is available for a very reasonable €60.
Les Noble are a young company that focuses on gentlemen's accessories. They're run by a young team, established in the Netherlands with a clear aim of providing the best experience and products for their customers.
I was going to take my own pictures but the photos Les Noble have already taken are such high-quality I decided to use those instead.
Anyway, I'll get on with my review below, hope you enjoy having a read through.
The Les Noble watch roll is designed to hold 4 watches but personally, I'd go for 3, then use the spare pocket to hold some spare straps. The pocket sizes are 65mm wide and 100mm deep, this makes it suitable for larger watches, great to see on a watch roll. It's made of this quality waxed canvas that feels very nice to handle and it's finished with a suéde leather on the insides of the pockets to give you ultimate scratch protection.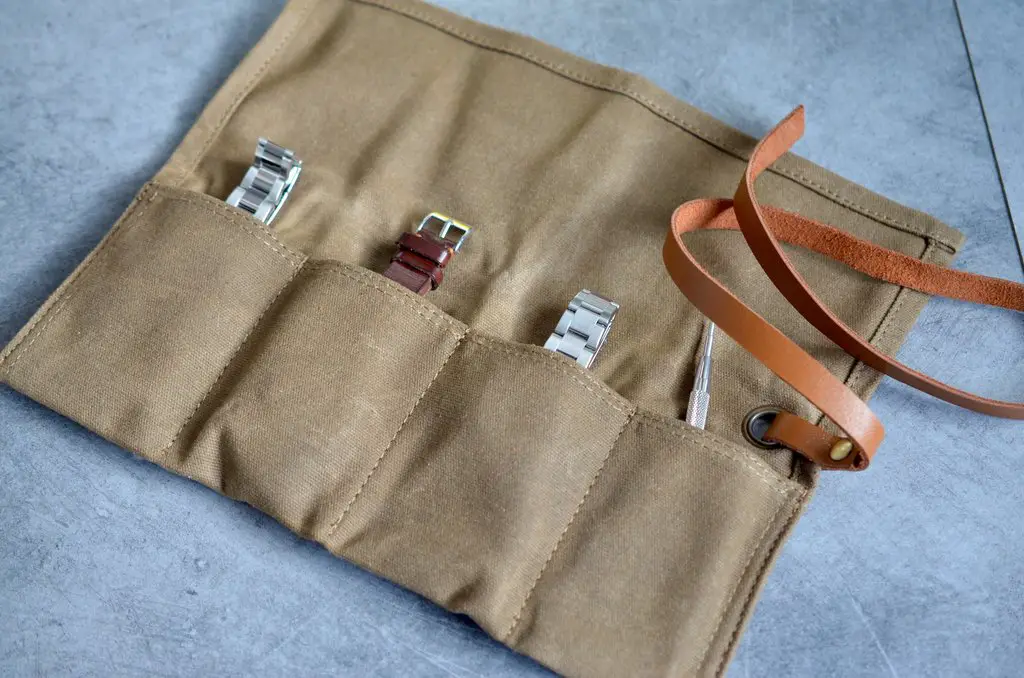 The watch roll is very easy to operate, you just pop your watches in each pouch then fold the top over and roll it up, simple. From here you can use the leather strap to tie it up and keep everything secure. It's great as everything stays in place, you know it's all safe and won't get damaged, plus it looks nice & neat.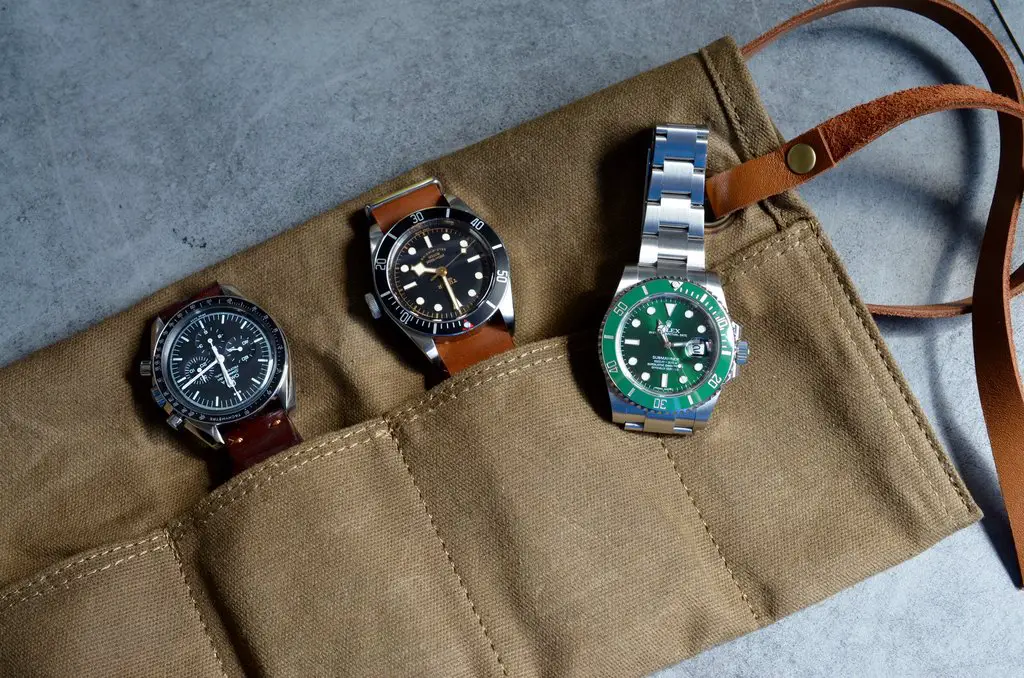 Les Noble watch roll specifications:
Size:
Width: 28 CM
Height: 24,5 CM
Watch pocket size
Width: 6,5 CM
Height: 10 CM
The inside is finished with suede leather to prevent your watch from scratching
Made from high quality waxed canvas
Leather strap
The watch roll has a high-quality finish to it, firstly I inspected all the stitching to make sure I was happy, and I was. The stitching has been done very accurately throughout the watch roll and the leather of the strap has been cut nicely too. Care and attention has clearly been put into the crafting of this watch roll.
The real beauty of a canvas watch roll is that vintage military feel you get from it. I've really enjoyed having the chance to check out this watch roll from Les Noble, if you're in the market for a canvas watch roll I'd honestly recommend checking them out, it's a well-made product that's worth the money in my opinion.
If you wanted to buy this watch roll you can buy it direct from Les Noble for €60. Also check out their Facebook page: Les Noble to stay up to date with their latest products.
Thanks for reading, as always let me know your thoughts in the comment section below.