Seiko NH35A Movement Guide
Hey everyone. Today I've put together a guide to the popular Seiko NH35 movement. This movement is typically found in many affordable watches from brands like Invicta, Seiko, Vostok, LumTec, Spinnaker Hull, and Minus-8.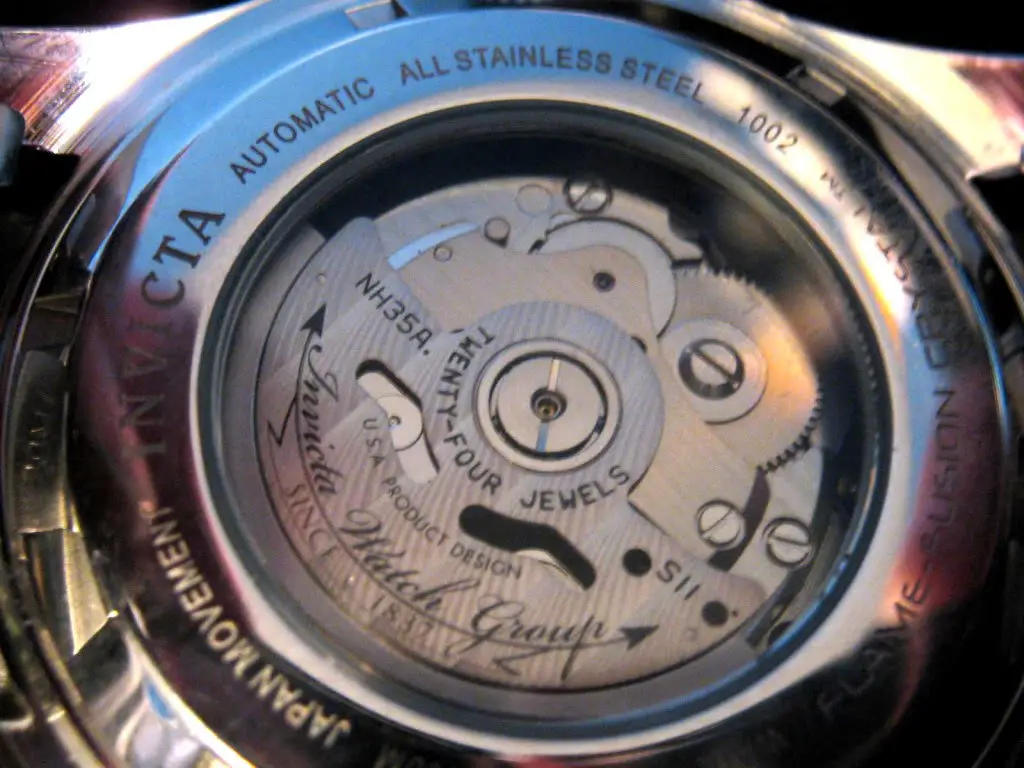 Seiko (SII) Caliber) NH35 Specifications
Below is a specifications list for the NH35A movement, also known simply as the NH35)
Manufacturer: Seiko
Caliber Number: NH35A (NH35
Movement Type: Automatic
Jewels: 24
Vibrations Per Hour: 21,600 (6 ticks per second)
Accuracy: -20/+40 seconds per day
Power Reserve: 41 hours when fully wound
Shock System: Diashock
Winding Direction: Bi-directional
Hacking: Yes
Height: 5.32mm (total height)
Diameter: 27.40mm (outside) / 29.36mm (casing)
Functions: Hours, minutes, central seconds, date calendar
Country of Manufacture: Japan/Malaysia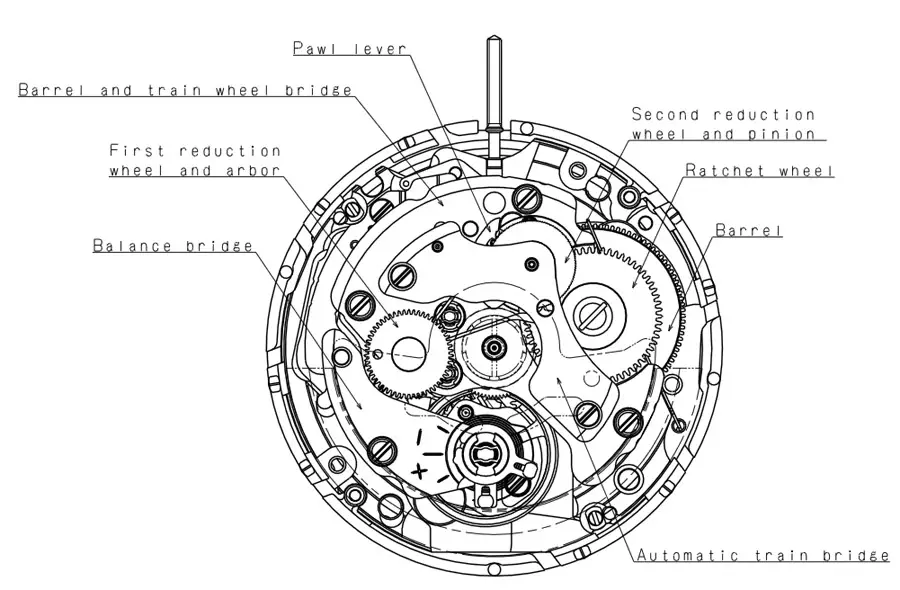 Why is the NH35A such a popular movement?
The NH35 is effectively an unbranded version of the Seiko caliber 4R36 movement, a watch movement I've reviewed in the past. The 4R36 is found in the next generation Orange Monster, Seiko Turtle, and many watches from the SAR collection.
The Seiko NH35 movement is hand-windable and features a hacking function. A hacking function means the second hand stops when the crown is pulled out.
This Seiko NH35A movement is known to be a reliable and fairly accurate automatic movement which is why it has become one of the most popular automatic movements for many affordable watch brands. Most notably is Invicta, who features the Seiko NH35A movement in a large range of their automatic watches.
How to set the time on a Seiko SII NH35
Setting the time on the Seiko NH35 movement requires 3 simple steps:
Pull the crown out to the second click position
Turn the crown to set hour and minute hands (be sure to check AM / PM is correctly set)
Push the crown back into the normal position
How to set the date on a Seiko NH35A movement
Setting the date on this movement is just a simple as setting the time:
Pull out the crown to the first click position
Turn the crown to alter the date setting
Push the crown back into its normal position
Note that you shouldn't set the date between the 9:00 PM and 4:00 AM time on the watch, this is because it can cause a malfunction on the timepiece.
How to wind up the mainspring
To fully wind up the watch turn the crown a minimum of 55 times (Be careful not to overwind your watch as this can damage the movement, if you feel resistance stop rotating the crown). You can fully wind up the movement by turning the ratchet wheel screw 8 times.
Useful links regarding the Seiko NH35A movement
 Conclusion
I'd love to hear what your experience with the Seiko NH35A movement has been like. Comment below letting me know what watch you have that features in and how accurate you've found it to be.
(Visited 5,864 times, 1 visits today)