Hey everyone! Today I'm taking a look at the 7 Most Popular Black Fossil Watches For Men Under £100. I try to keep an eye on what people are searching for each week and it quickly became apparent that people are looking for black Fossil watches at the moment. So I've gone ahead and picked out the 7 most popular best selling black Fossil watches. Another great benefit of this list is that all the watches are under £100 which makes them very affordable.
My favourite from this list has to be number 6. I like the style with the tachymeter and the rubber straps. Of course do let me know what your favourite is in the comments below.
1. Fossil Men's Machine Chronograph Watch Fs4662 With Black Dial And Smokey Grey Case And Bracelet £83.99 on Amazon
'If you are looking for a watch that looks great and feels strong and sturdy then this product is worth considering.
The face of the watch is large, the body is chunky and the strap feels very strong. I love it.
The only negative thing I can say about it is that it is quite heavy which can take a while to get used to, but it does give the watch a feel of quality.'
2. Fossil Mens Watch Decker CH2601 with Black Dial and Black IP Bracelet £74.99 on Amazon
'The watch looks much better than the advert pics, great watch, the beauty of it jumps right out and hits you. Though have had it for a week, i really think it should be used as an occasional wear. Too good for everyday use, that's just me since i like it so much.'
3. Fossil Men's Watch JR1401 £88.00 on Amazon
'Bought this for my 15 year old son as an Xmas present. It looks so cool in monochrome and he wears it all the time and looks at it alot more often than he needs to!'
4. Fossil Men's Black Chronograph Watch – CH2586 £79.99 on Amazon
'This watch is top notch.
I'm not an expert in watches but I love this one. Great build quality and the wight is just right. Comfortable to wear and it is a beauty to look at. Really happy with it.'
5. Fossil Men's Quartz Watch Men's Dress FS4552 with Metal Strap £88.49 on Amazon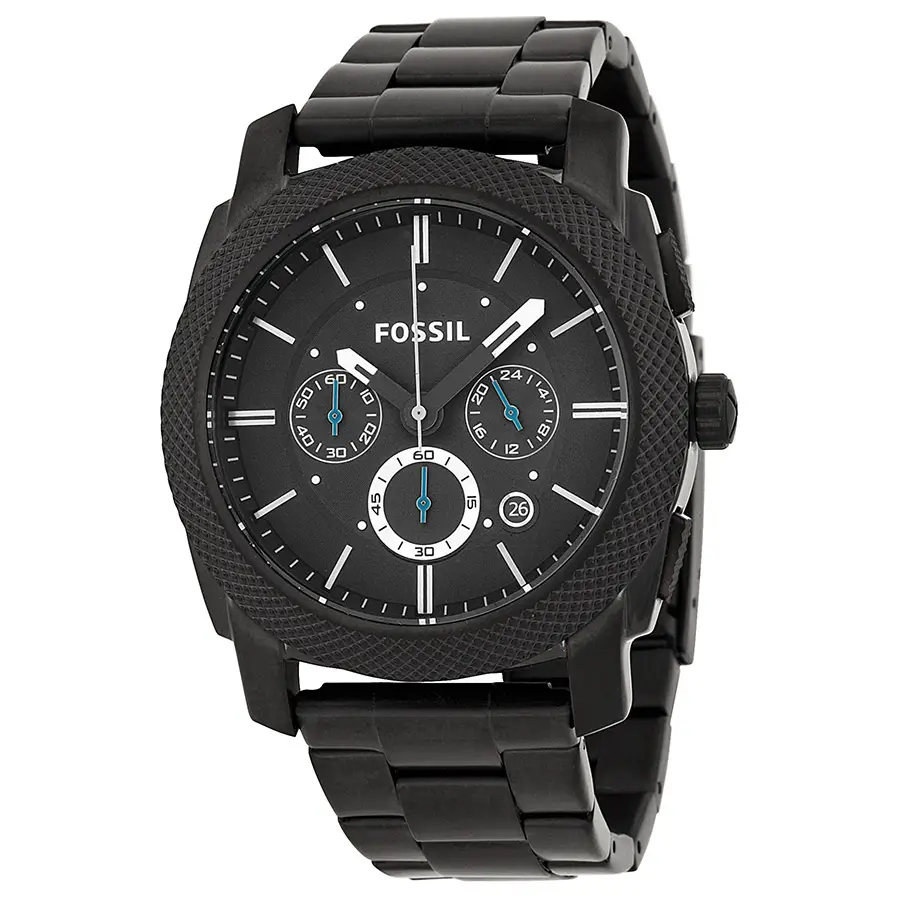 'Beautiful watch for a reasonable price. One of the best designs ever seen. Cannot be compared to other brands! Heavy stainless watch with beautiful dial with blue details which can be seen from a certain angle'
6. Fossil CH2573 Gents 'Decker' Black Rubber Strap Black Dial Chronograph Watch £62.00 on Amazon
'This watch is just excellent for its price. I live in a sports world, so everyday training and physical activity is a usual thing for me. So, I wanted a watch that is durable, has a chronograph to stopwatch activities or rest, highly water-resistant, and it should look nice. This watch fits all that. The silicon strap is also very comfortable. So if you want a smart-looking everyday watch, this one is ideal, and it fits any clothes style. Highly recommend!!'
7. Fossil FS4928 Mens Modern Machine Chronograph Black Watch £98.77 on Amazon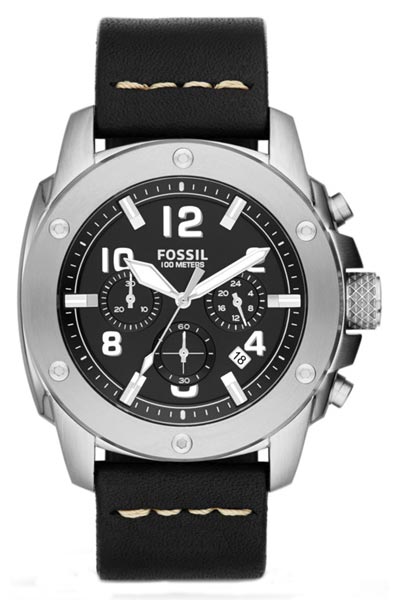 'This watch really surprised me, looks so much better in person than I was expecting. Feels nice and solid and full of small details.
The strap is excellent quality leather at least 4mm thick. Fossil Straps are also quick release meaning interchanging Straps requires no tools and takes seconds. I have fitted a red Fossil silicone/resin strap to mine for a sportier look during day and saves the leather for smart casual occasions.'
Thanks for reading, that was the 7 Most Popular Black Fossil Watches For Men Under £100. Hope you found today's post helpful. Don't forget to check out the rest of our site for more interesting posts!