Hey everyone, today I'm taking a look at the 21 most popular men's Hugo Boss watches. Hugo Boss was actually one of the first watch brands that I went for when a had a little money spare to buy a nice watch.
Hugo Boss continues to offer great value for money. In my list today the watches range from £99.00 up to £325.00 so should be something here for everyone.
As it was so popular in my last 'Top 21′ post I've decided to include some real reviews from current owners on each watch. Hope you find this helpful. Enjoy the read.
Remember to come find us on Twitter on Facebook.
Right let's get started!
1. Boss Orange gentles watch New York Multieye 44 mm 1513158 £129.00 on Amazon
'Bought this for my husband, he loves it, Great buy'
2. Hugo Boss 1512974 46mm Stainless Steel Case Black Calfskin Mineral Men's Watch £110 on Amazon
'In my opinion, this watch rivals Cartier. It looks similar, and carry's a good brand name, for a fraction of the price.'
3. Men's Hugo Boss Chronograph Watch 1513080 £195 on Amazon
'Beautiful watch'
4. Hugo Boss Gents Watch Quartz Chronograph XL Neo 1513030 Silicone £194.99 on Amazon
'Lovely watch very lightweight and is very comfortable to wear.'
5. Boss Origin Chrono Men's Watch 1513031 £162.59 on Amazon
'Lovely watch, good price, quick delivery, brought it for my partner who loves it, only one thing is you struggle to tell the Time if it's a bit dark and fingers are in the middle of the numbers, but overall very pleased with it and would recommend'
6. Hugo Boss Mens Ambassador Watch 1513041 £109.00 on Amazon
'My husband and myself bought this watch for a picky 18yr old – it was his present from us, I was worried in case he didn't like it but he loves it, it looks really nice and is comfortable with the leather strap and has clear clean lines, apparently he never takes if off !!'
7. Hugo Boss Black GQ 2015 Ltd Edition Mens Watch 1513223 £299.00 on Amazon
'Favourite watch i've ever bought!!! looks so flashy'
8. Hugo Boss Gents Watch Chronograph XL Leather 1513093 Quartz £207.00 on Amazon
'The watch itself is beautiful, well worth the price paid and the gold is noticeably lighter than in pictures which is nice to look at without being overly bright and cheap looking, very sophisticated.'
9.  Hugo Boss Men's 44mm Black Nylon Band Steel Case Quartz Analog Watch 1513087 £160.00 on Amazon
'It looks just as good in real life as it does in the photos on the websites. I note there's a very similar looking watch face produced by a very expensive watch brand that's more than 10 times the price, so its bargain in comparison too.'
10. Hugo Boss Mens Driver Sport Watch 1513085 £165.51 on Amazon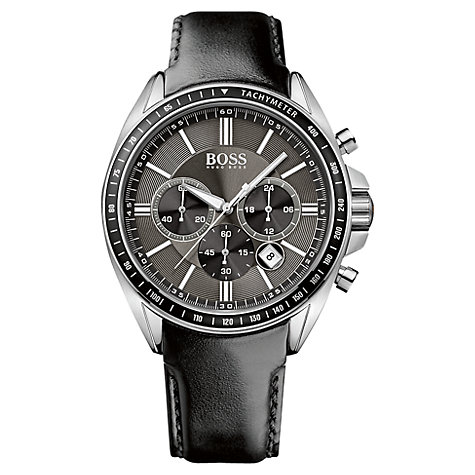 'Excellent watch and very sophisticated. If like me you prefer the leather strap instead of the metal bracelet then this is a great watch to have. A great smart looking watch.'
11. Boss Aeroliner Chronograph Mens Watch 1513183 £219.99 on Amazon
'excellent watch'
12. Hugo Boss HB-1512960 44mm Stainless Steel Case Multicolor Two Tone Stainless Steel Mineral Men's Watch £325 on Amazon
'Stunning! So made up!'
13. Hugo Boss Gents Watch XL Analogue Display and Silver Stainless Steel Classic ROUND 1512976 £135.15 on Amazon
'Very beautifull watch!'
14. Hugo Boss Gents Watch 1512975 £75.00 on Amazon
'Lovely watch, great gift for my father-in-law.'

15. Hugo Boss Men's Leather Band Steel Case Quartz Black Dial Analog Watch 1513022 £118.25 on Amazon
'The quality is perfect and wrapped up nicely in wonderful box'
16. Hugo Boss Men's Driver Sport Watch 1513094 £249.00 on Amazon
'really liked the watch. Didn't love it as much as the pic but still a lovely choice. Hubby was very pleased.'
17. Hugo Boss Black 1513138 Men's Watch £152.15 on Amazon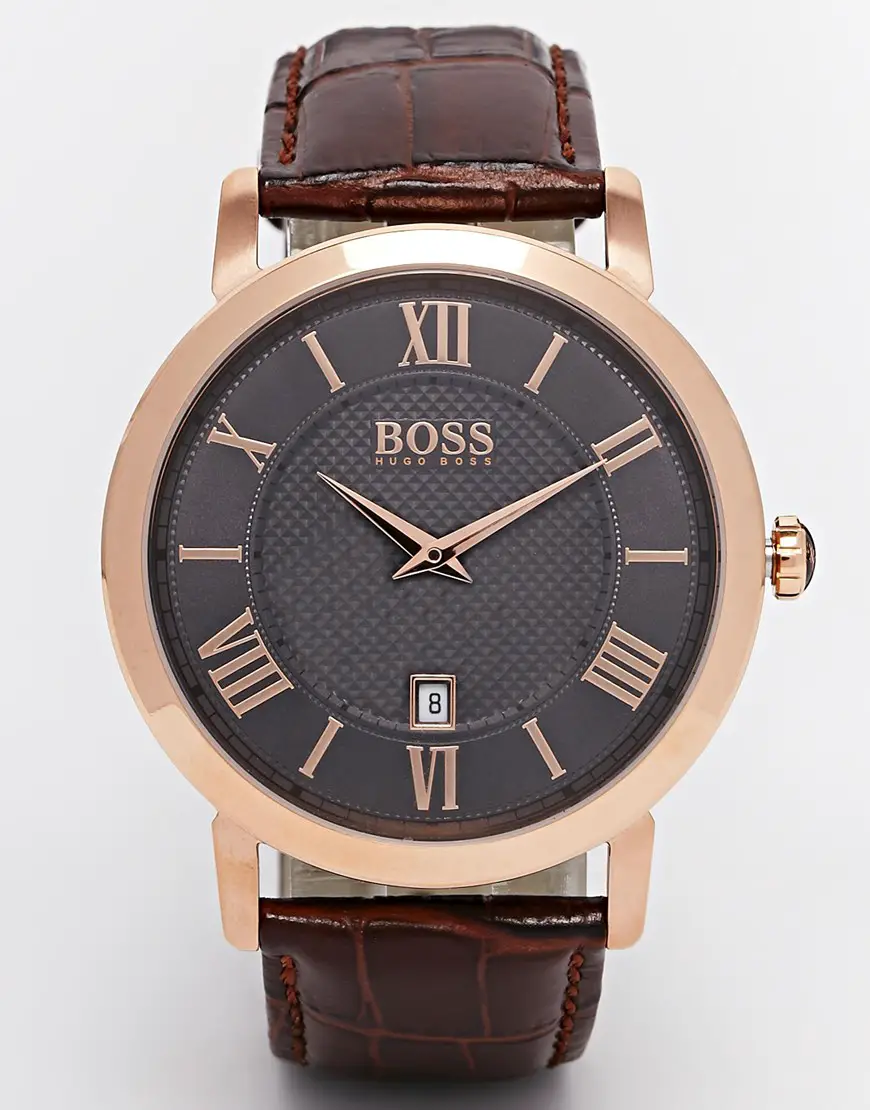 ' I must say it looks better in real life than it does in these pics. I absolutely love it!!'
18. Hugo Boss Black Gentelman Mens Date Watch 1513141 £114.00 on Amazon
'love the blue dial, the detailing is so good in real life!'
19. Hugo Boss Watch 1512519 £257.00 on Amazon
'Step sons birthday present. Just what he wanted. He loves it. You won't get this cheaper anywhere. Fast delivery great service. Thank you'
20.  Hugo Boss Black Heritage Men's Chronograph Watch 1513127  £233.70 on Amazon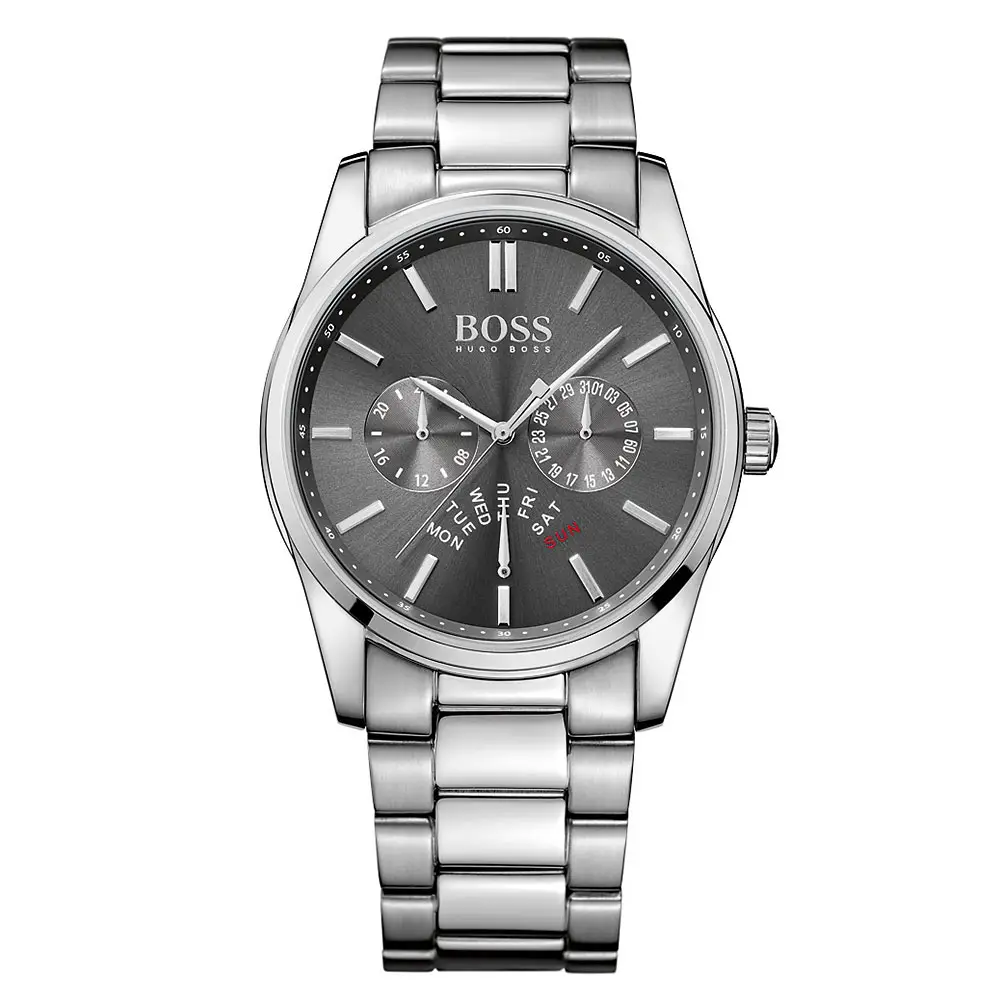 'Excellent purchase, bought for my youngest son.'
21. Men's Hugo Boss Watch 1512968 £99.00 on Amazon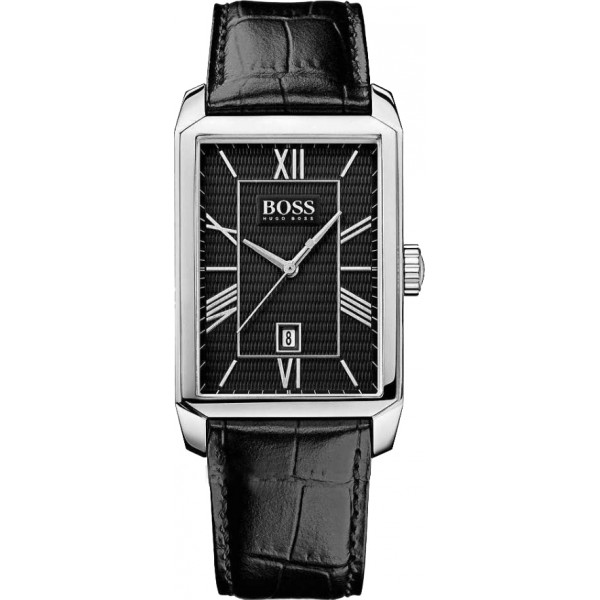 'Just love it :D'
Well thanks for reading everyone, hope you found this list useful. What's your favourite? Or do you think there is one we might have missed from our top list that you think deserves a place? Comment below!